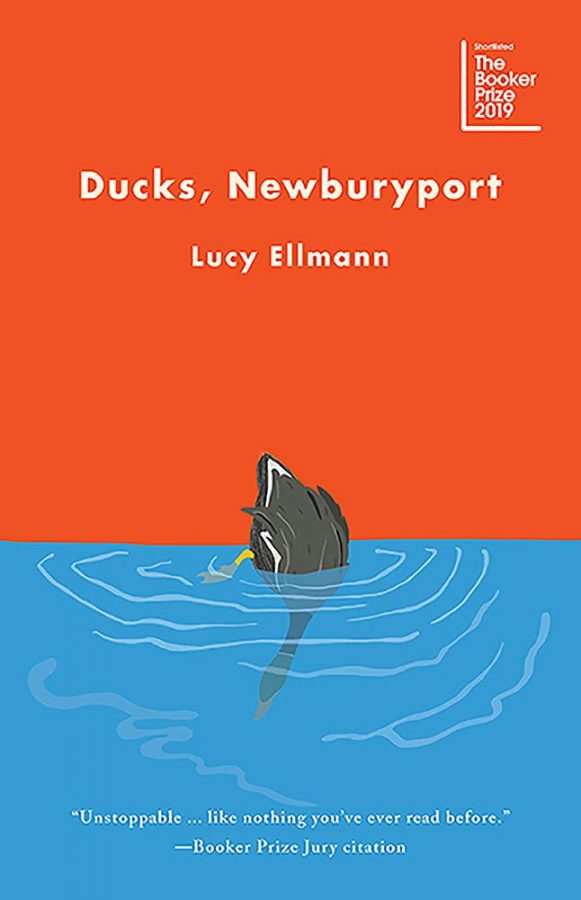 Photo Courtesy of Lucy Ellman
Books
2010: Mockingjay by Suzanne Collins
As the third installment of The Hunger Games trilogy, this book was going to be held up to a lot of scrutiny. However, Mockingjay did not disappoint. Collins' science fiction YA novel followed Katniss as she attempts to lead her nation of Panem in a rebellion to overthrow the corrupted Capital and abolish the Games, once and for all.
2011: Wonderstruck by Brian Selznick
From the author of The Invention of Hugo Cabret, Wonderstruck follows the story of a boy and a girl from different periods in history who both travel to New York, wishing for different things for their lives. Told in a mix of written words for one storyline and purely in illustrations for the next, the stories weave beautifully together in the end.
2012: Gone Girl by Gillian Flynn
Described as an "unputdownable" mystery/thriller novel, Gone Girl gripped readers and force them to question everything they thought about the supposed "perfect marriage". Just about to celebrate their fifth anniversary, Nick and Amy Dunne, a Missouri couple, are torn apart when Amy suddenly disappeared. Questioned by the police and scrutinized by his town, Nick claims innocence, but many factors point otherwise…
2013: The Goldfinch by Donna Tartt
In the wake of losing his mother in a bombing at the Metropolitan Museum of Art, thirteen-year-old Theodore Decker's life is set completely off track. His life spins hundreds of different directions, taking him all across the world with the only constant in his life being a little painting of a goldfinch he took from the rubble of the obliterated museum.
2014: All the Light We Cannot See by Anthony Doerr
An instant New York Times Bestseller, this novel-turned-movie follows the interconnecting stories of a German boy and blind French girl in WWII who try to navigate the horrors of occupied France. Dealing with the tragedy of war, the change brought on by violence and coming to terms with the horrors of reality, this novel struck a chord with hundreds of thousands of readers.
2015: Go Set a Watchman by Harper Lee
Initially assumed to be the sequel to the bestseller To Kill a Mockingbird, Harper Lee's Go Set a Watchman is actually known today as the first draft. Main character Scout discovers that her father is not the "moral compass" of Maycomb, and instead finds the extensive amount of bigotry and racism in her hometown.
2016: Harry Potter: The Cursed Child by JK Rowling
From the classic series Harry Potter, Jack Thorne brings you the two-part play The Cursed Child based off of the original series. The story follows Harry, now a father and Head of the Department of Magical Law Enforcement at the Ministry of Magic, and his son Albus Severus Potter as they both experience the magical world like never before.
2017: The Hate U Give by Angie Thomas
16-year-old Starr Carter is a black girl from a poor area who attends a private school in a predominantly white, affluent area. The main event of the story is when Starr's friend Khalil is shot to death by a white police officer in front of her eyes, and as Starr becomes more involved in the story, she speaks up more frequently, and in increasingly public ways.
2018: Educated by Tara Westover
Until age 17, Tara Westover had never received a formal education. Growing up in Idaho with Mormon parents, Tara never visited a doctor, only stewed herbs for her mother and salvaged in her dad's junkyard. Desperate for knowledge, Tara began to educate herself and learned for the first time about historical events like the Holocaust. She went on to attend Trinity College and Brigham Young and became a #1 bestselling author.
2019: Ducks, Newburyport by Lucy Ellman
A novel that defies the concept of what makes a book a book, Ducks, Newburyport is stream-of-consciousness writing consisting of mostly one compounded sentence that spans over one thousand pages. Written from the perspective of a housewife, it provides commentary on the current state of our society and policy, mirroring the same confusing, jumbled mess that many modern Americans feel when looking at the state of the world. While heavily debated whether the book is a work of art or just an illiterate mess, the fact that such a book exists is beautiful and strange in itself.