Remembering 9/11
The San Dieguito Academy band and ASB  held a Sept. 11 tribute concert during homeroom on Monday. Students gathered in the amphitheatre to watch and listen as the band performed three musical numbers to commemorate 9/11.
Balloons of red, white, and blue were scattered above the musicians and the American flag was centered over the stage. A poster with FDNY written across it was hung behind the band honoring the New York Fire Department. A table was set up where people could write letters to troops overseas.  The band opened the concert with "The Star Spangled Banner." Later, they played "America the Beautiful." They closed with an upbeat march, "The Liberty Bell." At the end of the concert, a moment of silence was held.
 "I hope they [the students] just have a moment of reflection to remember those who lost their lives tragically," said musical director Jeremy  Wuertz. Wuertz also hoped for the students to recognize how servicemen work to protect students as citizens every day.
For sophomore Katrina Smith, a trumpet player in the band, the concert was a chance, "to remember those lost and those who helped out in that time of need."
"I thought it was very touching and it was a good choice of music to show that we care for our country," said Manon Wogahn, a sophomore who attended the concert.  She was one of the students who wrote a letter to the troops. Wogahn said, "I figured if I were overseas fighting for our country I would like to get a letter from someone knowing that they care."
About the Writer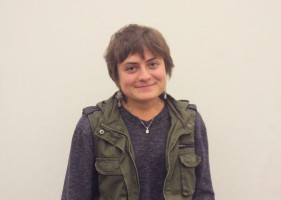 Nicole Smith, News Editor
Nicole Smith is starting her third year on the paper and her senior year at San Dieguito Academy. She was Online Editor during her junior year, and is...