Random Access Memories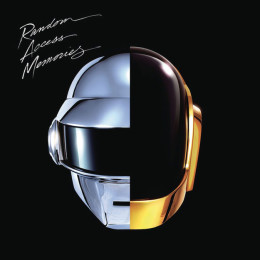 Closing in on their twentieth birthday, the famed French electronic/house band, Daft Punk, have released their first album in eight years, "Random Access Memories." (And yes it has been eight years because "Alive 2007" and the TRON: Legacy soundtrack do not count.)
Guy Manuel de Homem-Christo, one half of the duo (alongside with Thomas Bangalter), summarized the album himself in an interview with GQ: "This new album is really supposed to suck." But I am inclined to extremely disagree.
I love Daft Punk. I've loved Daft Punk for as long as I can remember, as they were my first indulgence in the world of electronic/house music, a genre which has been failing a little to produce new songs that aren't almost exact replicas of Daft Punk's older works. Their albums "Homework" released in 1997 and "Discovery" released in 2001 accidentally set a bar that electronic musicians seem to believe they needed to reach. Daft Punk has been done and redone over and over, and I got a little sick of it. So did Daft Punk.
"Random Access Memories" could be seen as Daft Punk turning their backs on the electronic music world at the moment. The expectations of new Daft Punk music was that they would stay exactly the same as they were before, all robotic voices and repeating loops that make dance floors magic. But what "Random Access Memories" does is go beyond past Daft Punk and into the 80's for inspiration. The album feels like it could be in a disco-tech club with flashing lights next to the disco pop music greats. It's like they traveled back in time just to make this album. I wouldn't be surprised if they found a way to.
But back to what I said originally, I am inclined to disagree that this album is supposed to "really suck." Although it isn't what old Daft Punk used to be, I could almost argue it's better. It's a little slower and a little quieter than their previous stuff, but songs like "Get Lucky," "Instant Crush," and "Doin' It Right" still have a dance club quality that we all crave from Daft Punk. The album is nicely balanced between slower songs with little bits of old dance floor Daft Punk sprinkled around. I feel like the eight years between "Human After All" and "Random Access Memories" gave Daft Punk time to really decide where to go with this album, to put a lot of thought and care into it, and I think that the finished product is music gold.
(And I would hope so. This album traveled between four different studios in three different cities on two separate continents and sounds like it took a million dollars to make, a fact Daft Punk has refused to confirm or deny in interviews.)
"Random Access Memories" is good; it's so good that it's scary. I don't know what else I was expecting other than perfection from this album, but it wasn't this. I didn't expect it to sound so classy, for lack of a better word. The lyrics are great, the sound is awesome, and I couldn't honestly have expected more. The wait was well worth it and now we can only wait and hope that maybe, just maybe, they'll emerge for a little while again and do another tour. Who knows what'll come from them next.
About the Writer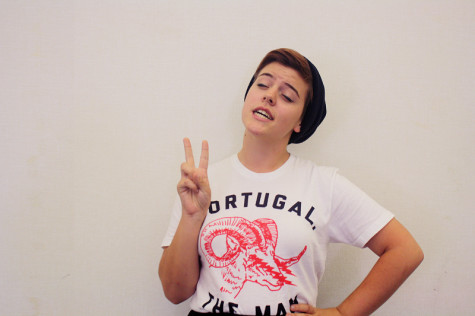 Caroline Daniel, Online Editor
Caroline Daniel likes too many things to the point that no one can keep up with her anymore. She listens to bad music no one likes (her favorite band is...