Paramore
The last time I saw Paramore was at the Honda Civic Tour in 2010 at Viejas Arena. It was the first rock concert of my life, and that night knocked my socks off. It was one of those nights where the energy and excitement was practically tangible – it tasted like sweat and tears of joy. I couldn't hear afterwards because of how shrilly I was screaming and how loud the music itself was.
Since then, Paramore lost two of their band members, Josh and Zack Farro, and spent over a year working on their new sound. Their latest self-titled album came out this spring, three years since I saw them in concert on that glorious night.
"Paramore" has a much different sound than their previous albums, which were more rooted in punk rock and teenage angst. This new album revels in life, love, and the future. Catchy songs like "Still Into You" and "Ain't It Fun" highlight the sonic change with their upbeat pop tunes, which is a far cry from their debut album "All We Know is Falling." It will be interesting to see how this difference will influence their performance in their self-titled tour.
To say the least, Paramore's return to the Viejas Arena with Metric and Hello-goodbye at 7:30p.m. on Oct. 23, has to live up to that night all those years ago. I expect to be deaf for the next two days, or else I'm not screaming loud enough.
About the Contributor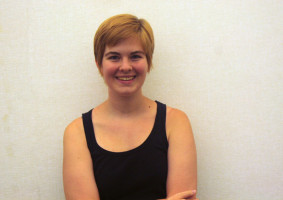 Kira Elliott, Opinions Editor
(Please read with British accent. Like the one a professor at Oxford would have. Cheers, mate.)

Meet Kira Elliott. Kira, who has been with The Mustang...