Art Fest
Art Fest, the new celebrative festival for the arts, will be held at San Dieguito Academy at 5:30-7:30 P.M. on Jan. 9th. This event will showcase a new student art gallery filled with exhibitions and include a live band, interactive art, and much more. This event will be taking place at the Mustang Art Gallery and Mosaic Cafe. Students can bring their family and friends to the event. Chelsea Kanzler, senior, the production manager of Art Fest, said, "Art Fest will be one of SDA's first all-encompassing art exhibitions, including visual arts, music, and theater. Between live performances, food, student art, and surprise interactive pieces art fest is going to be crazy fun!" Creativity, community, and culture are all common reasons students come to SDA, so come support the artistic side of San Dieguito Academy!
About the Contributor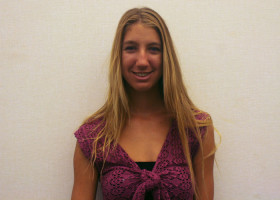 Alynne Powers, Staff Writer
My name is Alynne Powers. This is my first time with the newspaper. During my free time I enjoy eating asparagus, dying my tongue blue, and scavenging...