Encinitas Arts Festival
Countless students swarmed the face painting booth, while simultaneously stating in awe at the costumed performers on stilts who walked synchronized to music across the stage.
SDA hosted the Encinitas Arts Festival which was brimming with excitement and creativity on Sunday, March 23. The festival, which began at noon, was so jam packed and energized that it carried on until almost 4:30 p.m., despite the end time of 4 o'clock.
Artists from the community displayed and sold their work, musical and theater shows covered the performing arts from start to finish, food trucks populated the front parking lot, and fun activities like face painting and creations of watercolor trees were available all afternoon for kids.
The performing arts were headed up by many bands, including Step Forward Lads, Polarized, Encinitas Guitar Orchestra, SDA Jazz Combo, and Sacred Crow. Band member Matt Holman commented, "I've seen a couple of cool paintings I would want for my room. There was one really cool one with a guitar player."
Most of the attendees were local families, but many SDA students appeared at the festival as well. "It's fun to come out and see everyone's art. I like seeing all of the student art. That was probably my favorite part," said senior Lance Johnson.
Many students also volunteered at the festival, including members of Artists for a Cause club.
Senior Irena Weaver said, "It's something cool to do and it's a festival surrounding something I like to do."
Weaver, like so many other SDA students, appreciates the school's passion for art. Cheryl Ehlers, the Arts Program Assistant of Encinitas, recognized that SDA would be a great environment for the festival.
"The third annual event allowed the public to be able to view performing and visual arts all in the same spot. This is the best facility," she said. Out of 301 local artists, Ehlers selected artists who are "very creative."
"I think it looks great. We're very pleased and especially happy to do it outside," Ehlers said. At the festival there was something for everyone, another one of the city's goals according to Ehlers.
The event will likely be hosted again at San Dieguito in the spring of 2015. Additionally, Julia Shapero helped to report on this event.
About the Contributor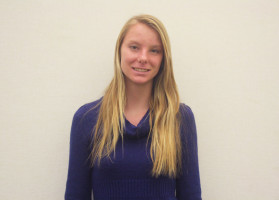 Chelsea Kanzler, Staff Writer
My name is Chelsea Kanzler and this is my first semester on journalism, despite being a senior at SDA (I know, seriously dropping the ball here). Besides...