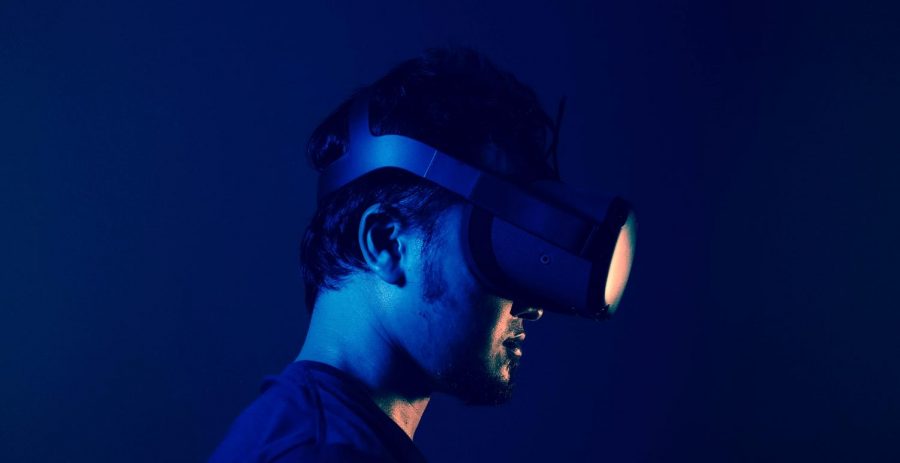 Virtual reality has never been cheaper – The Oculus Quest 2
The long-awaited virtual reality headset, the Oculus Quest 2, was finally released
October 30, 2020
For years I have invested an excessive amount of money and time in virtual reality headsets and games. I've hosted intense Beat Saber competitions, been chased by hundreds of vicious robots in Robo Recall, flown through the rings of Saturn in Lone Echo, and even met a swarm of Kermit the Frogs in VRChat.
The Oculus Rift and GearVR, some of the most dominant virtual reality headsets in the market, were only released eight years ago and have amassed over ten million users, as of 2019. This number is only rising as many companies are adapting to this demand and creating popular alternatives, such as the PlayStation VR and HTC Vive VR.
Two weeks ago, the long-awaited Oculus Quest 2 was finally released. The Quest, priced at $299, is pushing the boundaries of affordability, immersive interfaces, and quality for virtual reality headsets. As the Quest is wireless and doesn't require a PC, all you need to do is log in with a Facebook account. The technology is a remarkable achievement in the virtual reality world. Standalone headsets generally cannot achieve the same capabilities as headsets connected to computers, such as the Oculus Rift.
Previous wireless headsets did not allow such a wide range of games at such a low price. The Quest hosts some of the most popular games, such as Beat Saber, Walking Dead: Saints & Sinners, and Echo VR. The Oculus Go, an older headset, costs $100 less, however, supports little to no games and uses an outdated interface. With the Quest now costing the same as a Nintendo Switch and requiring nothing but a Facebook account, virtual reality is becoming more consumer-friendly. 
If you are looking for a new pastime to alleviate your boredom while stuck at home, virtual reality is a perfect option. Virtual reality has something for everyone, whether you're a gamer, artist, or looking to fight off an army of savage zombies. If you have never tried virtual reality before, be extremely cautious of the motion sickness that comes with it. I recommend playing for around 15 minutes at first and increasing this amount over time. Most users overcome the sickness after developing tolerance to the experience. 
As Christmas is right around the corner, now is a perfect time to start dropping subtle hints to your parents to buy the Quest. Start by casually sending your Amazon wishlist to your family group chat or bring up the headset in every possible conversation until your begging turns into white noise. In the future, I hope virtual reality is implemented into our daily lives and becomes even more accessible for the average customer.