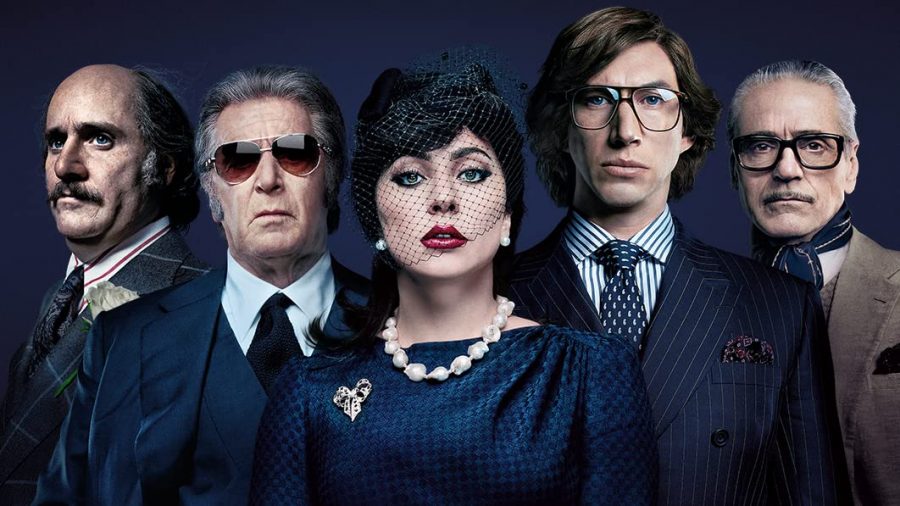 Photo courtesy of Newsweek
"House of Gucci" is an intense movie adapted from Sara Gay Forden's 2001 non-fiction novel "The House of Gucci: A Sensational Story of Murder, Madness, Glamour, and Greed." The title of the book pretty much says it all, although the movie seems to be focused more on the romance between Maurizio Gucci (Adam Driver) and Patrizia Reggiani (Lady Gaga) rather than the end result of their relationship. 
In the film, Maurizio Gucci, an Italian businessman, is the heir to the fashion empire's throne. He and Gaga's Patrizia quickly fall in love and embrace the rises and falls of the Gucci empire together. However, with the help of a psychic, Patriza realizes how rich and successful she can become from the powerful family she married into. The film then shifts to a power battle that ultimately leads to the death of Maurizio.
As the movie progresses, the events that lead up to the murder of Maurizio are broken down. Guided through the years of strong emotions in the eyes of all the characters, we begin to understand why Maurizio was killed.
The mood is portrayed perfectly throughout the entire film. From the first scene of familial warmth to the final murder that engraves a cold darkness into your mind, "House of Gucci" is a journey of emotion and tone. There is a vivid turning point where many of the characters' true identities are revealed, separating the first part of the movie's humble characters emphasis on family and subtle foreshadowing from the greed, betrayal, and toxicity of the second half.
One of my favorite parts of the film was the wardrobe. The changing character of Reggiani is reflected in her style choices, which evolve throughout the movie. From the innocent pencil skirts to the vintage Gucci looks, she wore a lifetime of clothes, looking impeccable the whole time. The changes in her mindset are mirrored closely with the bold changes in her style.
Another thing that can't not be mentioned is how star-studded this film is. The cast is composed of many notable actors such as Lady Gaga, Adam Driver (as in "Good Soup" from HBO's "Girls"), Al Pacino, Jeremy Irons, Salma Hayek and Jared Leto.
The trailer of the movie made me skeptical as to whether the film could live up to its high expectations, but, other than the bad Italian accents, it was a phenomenal film.