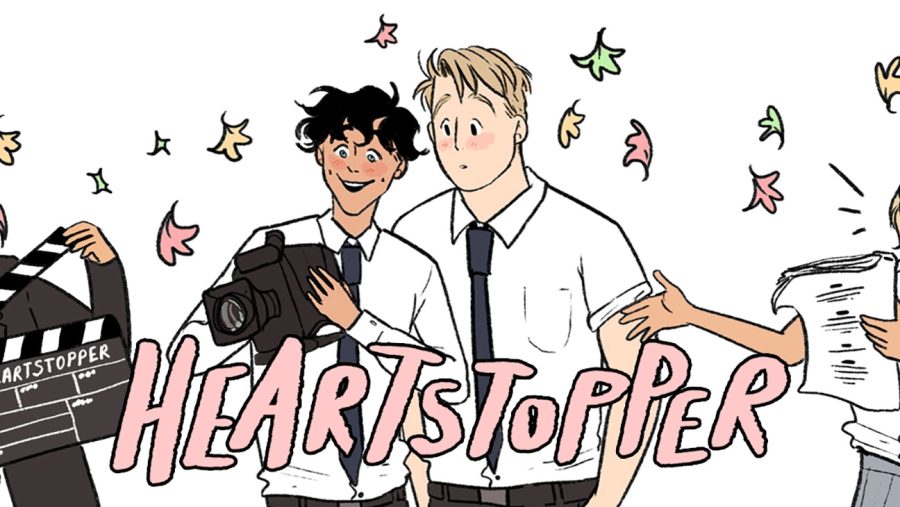 Photo courtesy of The Hollywood Reporter
LGBTQ Representation in "Heartstopper"
Representation for non-recognized groups of the LGBTQ+ community
August 30, 2022
"Heartstopper" immediately rose in popularity among the LGBTQ+ community and allies when released onto Netflix on April 22, 2022. The show is known to have some of the best LGBTQ+ representation in media because it delves into the characters' personalities and struggles regardless of their gender or sexuality.
"Heartstopper" is a LGBTQ romance show about two high school boys, Charlie and Nick, and their experiences as queer teenagers at an all-boys school. When the show begins, Charlie believes that his crush Nick is straight. At the same time, Nick is discovering himself and his own sexuality. Charlie deals with internal struggles of feeling that he is not enough and has a hard time with trust after his faulty relationship with his toxic ex-boyfriend, Ben. On the other hand, Nick feels the external pressure of his homophobic friends to be straight and stereotypically masculine like them. The two boys face their issues together and navigate through high school as LGBTQ+ teens.
"Heartstopper" has great LGBTQ+ representation considering most representation of the LGBTQ+ community highlights cisgender white gay men. The TV series shows that the community is so much more than that. "Heartstopper" is a great example of teenage queerness and the diverse community within the LGBTQ+ community. The show features a gay man, a bisexual man, a transgender black girl, and two lesbians.
One issue with transgender representation in TV shows and movies is that the characters' plot lines are solely based on them being transgender. In "Heartstopper", Elle, goes to an all girls school after recently coming out as transgender. She has trouble fitting in, but ends up befriending Tara and Darcy. Elle's plotline focuses on her anxiety at her new school, but also navigating her romantic feelings towards her best friend Tao. "Heartstopper" does an amazing job showing that transgender people are more than their gender.
"Heartstopper" also does a great job at representing parts of the lesbian community with Tara and Darcy, whose story is about how they are dating in secret at an all-girls school. They decide to come out through an Instagram post but soon realize that it is harder and more scary than they thought. They became the talk of the school and rumors were spreading. Their experience highlights the harsh reality of what coming out can be like.
Lots of representation of LGBTQ closeted boys like Nick shows them having internalized homophobia or even bullying other LGBTQ characters. However, "Heartstopper" does not show Nick to be homophobic at all. He's even friends with Charlie in the beginning and they have a happy platonic friendship before starting to date.
"Heartstopper" also covers other struggles that teens face regardless of their gender or sexuality. The series shows Charlie dealing with his anxieties of not being enough. He is torn between choosing his friends or his boyfriend because of conflicts that intermingle with his relationships. Charlie goes through many struggles that a lot of teenagers go through, LGBTQ+ or not.
"Heartstopper" gives hope to queer teens in that Nick and
Charlie's relationship doesn't end in tragedy. At the end of the show the two are shown to be extremely happy with finding themselves and each other. Many LGBTQ+ films and TV shows cater to straight audiences and trying to educate about LGBTQ+ issues, however "Heartstopper" portrays the community realistically and shows that there is hope in the queer communities future.
The show represents many parts of the queer community and does so with balance and authenticity. It is an amazing series that shows both the great and tragic parts of the queer community.     
Leave a Comment
About the Contributor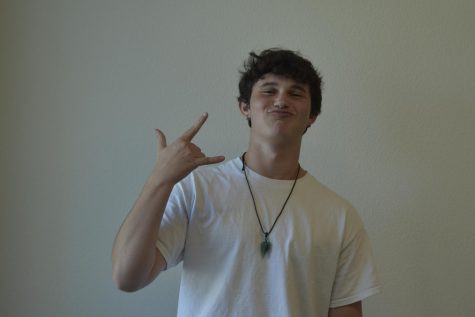 Casey Harper, Junior CAF Editor
My favorite word is scrumptious