12 Apps You Can Use During the COVID-19 Break 
March 19, 2020
Tired of Netflix and Tik Tok? Here are 12 apps you can use to stay productive, distracted, and connected with others.  
Habitca 
Category: Productivity
Turn your to do list into a quest with Habitca, a game-ifed way to complete tasks and earn rewards like virtual gold, pets, and character gear. The tasks are divided into three categories:  Habits, Dailies, and To-Dos. If you want to be productive with friends, you can also create a party on the program to motivate each other and complete tasks together. 
Free on iOS and Android 
Forest 
Category: Productivity 
Need a break from your device? Fear not! Forest, a unique productivity app, is there for you. Forest's simple mission keeps you focused in the present and off your device. 
Set a timer, plant a virtual tree, and earn some leaf coins. If you get distracted and use your phone, it will notify you to get off or your virtual plant will die. The best part? You can plant a real tree or redeem virtual inventory with the leaf coins you earned. 
$1.99 (iOS) Free (Android) 
Psych! Outwit Your Friends
Category: Games 
Psych! has a variety of entertaining categories like "The Truth Comes Out" that you can play with your friends, neighbors, and family members. Answer trivia questions others would pick and get creative! Guaranteed for a good chuckle. 
Free on iOS and Android 
Alto's Odyssey
Category: Games 
Follow up on the mobile game Alto's Adventure comes Alto's Odyssey, a Unity based game with visually aesthetic graphics and a zen-like soundtrack. The endless running snowboarding game allows you to jump and perform tricks, complete goals, beat your high score, and more. Odyssey parallels much of Alto's Adventure core. Players are offered new settings and challenges to explore. 
It's also free right now in the app stores! 
Temporarily free on iOS and Android. Typically $4.99 on iOS and Android. 
Houseparty  
Category: Entertainment 
Fuse the best of both worlds: games and talking to your friends on this virtual video hangout. 
Once you download the app, you can chat with your contacts and those you specifically invite into your chatroom. You can lock it so there are no strangers who enter your video chat. It's a convenient way to ring up a friend, screen share, and keep your group entertained with built in games like Chips & Guac or Quick Draw! 
Free on iOS and Android 
Spotify 
Category: Music 
Spotify holds more than 50 million high quality audio for music, audiobooks, podcasts, poetry readings, and more. There is an option to make your playlists collaborative so you can create an epic playlist you and your family could jam out to this break.  
Free on iOS and Android 
Headspace
Category: Meditation and Wellness
Quiet your worries and intrusive thoughts with Headspace. Headspace offers guided meditations for situations like anxiety and sleep problems. With the soothing voice and ambient music, it can keep you feeling a little lighter and more peaceful. 
Headspace is offering free subscriptions to healthcare professionals. Click here to learn more. 
Free on iOS and Android 
Peloton
Category: Workout 
Bring the gym to your living room by accessing live and on-demand workout classes. Reach your fitness goal from the variety of exercises you can do from stretching to treadmill running. 
Peloton is currently offering an extended 90-day free trial during the outbreak.
Free on iOS and Android 
Codecademy 
Category: Educational 
Learn how to code with quality computer programming courses offered on Codecademy. Courses are free but there are additional paid plans you can choose to access if you want to. 
Codecademy is currently offering 10,000 scholarships to Codecademy Pro for free to high school and college students. Click here to learn more. 
Free on iOS and Android
Sora
Category: Educational
Don't have access to physical books? Sora is a great alternative that allows you to borrow ebooks and audiobooks. San Dieguito Union High School District and San Diego County Library opened it for free. Use your school login for SDUHSD. 
Free on iOS and Android 
Tasty 
Category: Food and Drink 
With over 4,000 recipes you can learn how to make that dish you have been wanting to step by step. Tasty provides a variety of recipes no matter your dietary needs or your level of experience in the kitchen. 
Free on iOS and Android 
theSkimm
Category: News 
Don't have time to read all the news happening in the world? theSkimm provides you short daily news that keeps you informed Monday to Friday. Keep track of events that matter to you and listen to articles on the go. 
Free on iOS and Android 
Comment down below what apps you like to use in your free time or any recommendations! 
Leave a Comment
About the Contributor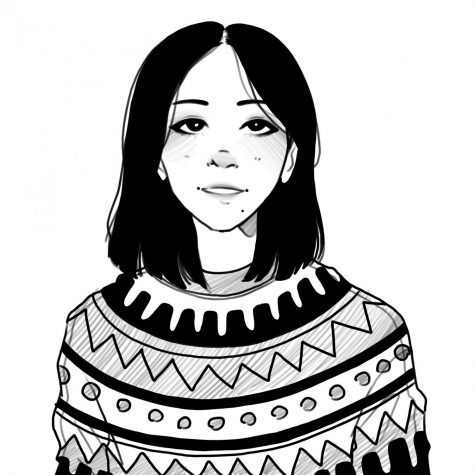 Taylor Lee, Online Editor/Podcast Producer
Free hugs for anyone and everyone!