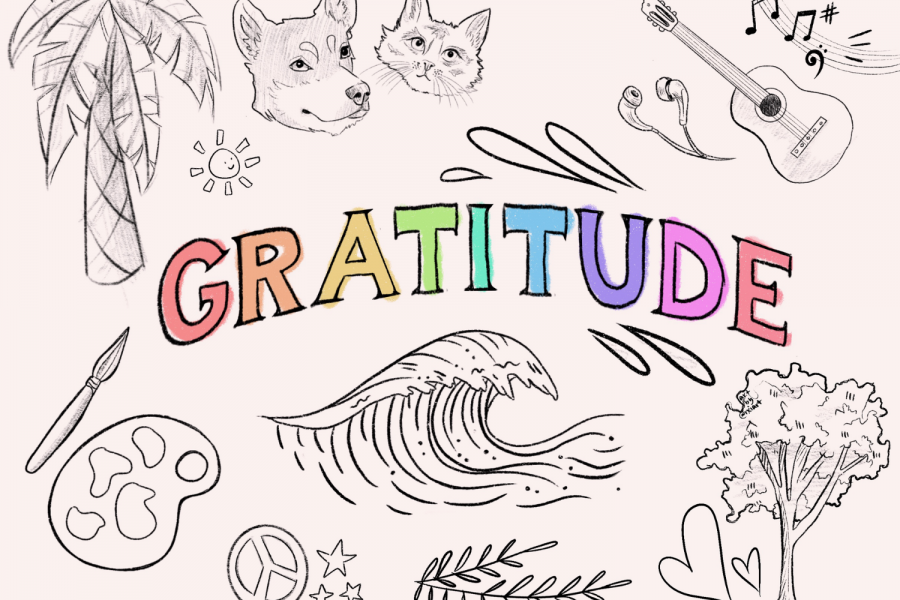 Journalism expresses gratitude
The 2020-21 Mustang staff take a moment to share their gratitude
November 20, 2020
Take a look at some of the beautiful moments, places, items, and memories we shared.
Beaches and nature
"It's good to get out while enjoying our beautiful world. I love getting time outside, especially during distance learning when I'm inside all day!" – Sydney Randolph, Business Manager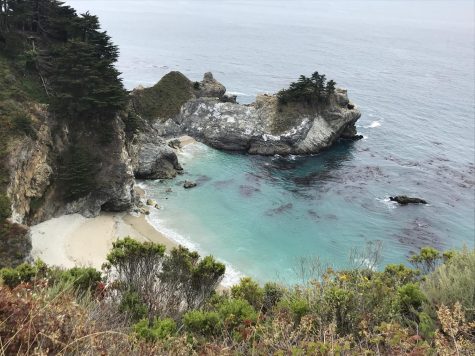 SDA teachers and staff
"I am so incredibly grateful for all of the SDA teachers, especially during our times of hardship. Teachers are doing everything they can to keep students motivated and doing the best they can to keep students learning." -Karla Balderas, Staff Writer
The Earth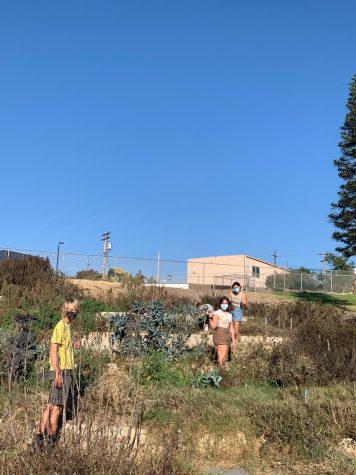 Health
"Taking care of yourself is so vital to how we function. I am thankful that I have eyes to see, a nose to smell, ears to listen, and legs to walk. And for days I can drive by the beach or talk to a friend."– Taylor Lee, Online Editor 
Essential workers
"I am beyond grateful for those who work day in and day out saving lives."  -Karla Balderas, Staff Writer
Weekends and sleeping in
"I am grateful for weekends, this is my time to relax and not have to worry about the stress of school." – Gigi Lea, Staff Writer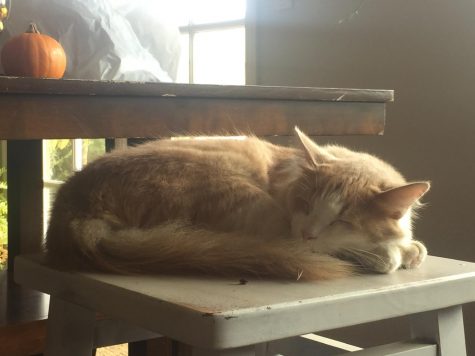 SDA's funky and accepting spirit
"The accepting atmosphere that SDA provides, making students of whatever background, orientation, or gender feel safe and right at home here." -Armand Martinez, Staff Writer
ASB
"Who is trying their best to make this school year great despite the circumstances" -Madelyn Sequiera, Opinions Editor
Pets
"I have two retired horses at home and I ride/ lease ones at my barn that are so sweet and always make me happy. They always bring a smile to my face and make me who I am today. And my dogs always brighten my days and bring joy to my life, I don't know what I would do without any of them!" – Molly Jackson, Staff Writer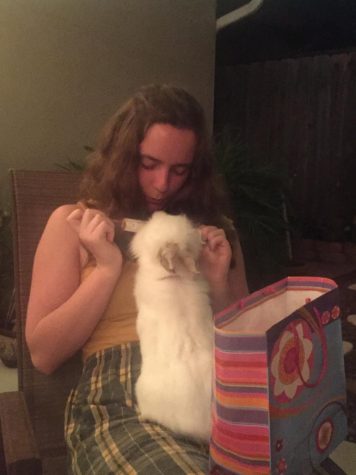 Sunsets
"I am grateful for the beautiful sunsets that are visible on a daily basis. Among other things, it makes our community a truly special place." – Matty Naimark, Sports Editor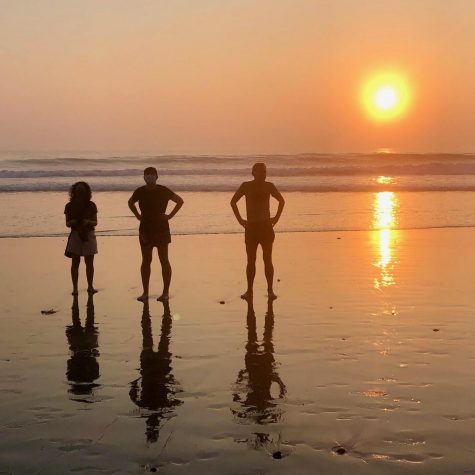 Sports
"I am grateful for sports because they've given me important traits, including competitiveness and collaboration skills." – Matthew Schwartz, Sports Editor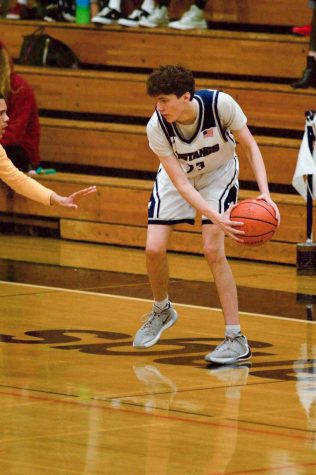 Family/Friends
"I'm grateful for friends and family, and even though we have to see them at a distance, they still are bringing me up and supporting each other." Sydney Randolph, Business Manager
People who dress up the Cardiff Kook
"Everyone collectively decides as a town that they will dress up a statue in the night and let everyone see what they did, it is also really fun to see it change." -Gigi Lea, Staff Writer
Music 
"Music teacher Jeremy Wuertz bopping to Dynamite by BTS is better than the music video. They are raising money to support the music program. I appreciate the creativity that went into the video!" – Taylor Lee, Online Editor
Access to technology and the internet
"I am grateful for all the students who pitch in to help teachers when they are struggling with the internet." -Alexis Girard, Staff Writer
Trader Joe's
"[Trader Joe's] because their fall products always have pumpkin, a food to which I am deeply devoted." – Kylie Schwartz, Editor-Chief
Bike rides
"I love the freedom it gives me. Riding alone or with a friend whenever I want is something I cannot live without. When I leave, when I go to the beach, or my friends out." – Fairen Rachow, Junior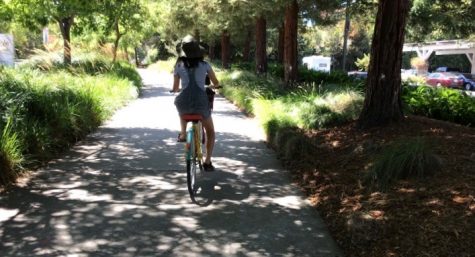 The time this pandemic has given us to enjoy our hobbies again
"I am grateful that being in lockdown let me have more time to get better at my instruments" -Delilah Campos, Staff Writer
SDA's wide variety of electives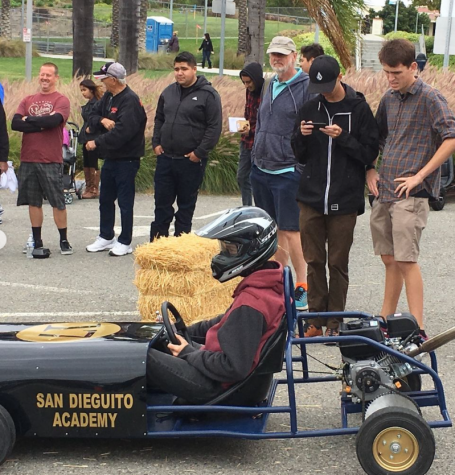 Grandparents
"Who teach me life lessons and encourage me to pursue my dreams" – Evan Ballow, Staff Writer
Ice Cream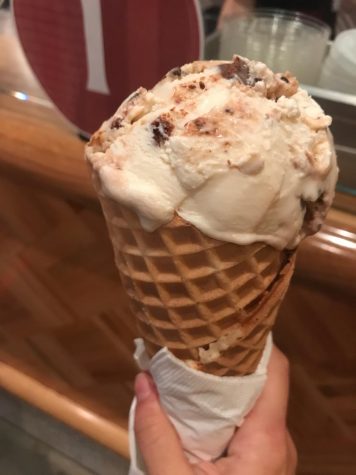 Local businesses
"I am grateful for the local businesses such as VG's and East Coast Pizza. Places like this are what make our community what it is." -Matty Naimark, Sports Editor
To contribute to the school-wide gratitude list, fill out NAMI's survey for their virtual gratitude wall, coming soon. 
Thank you for your support of our paper. We appreciate the teachers, staff, students, and parents who keep our paper afloat. Happy Thanksgiving!