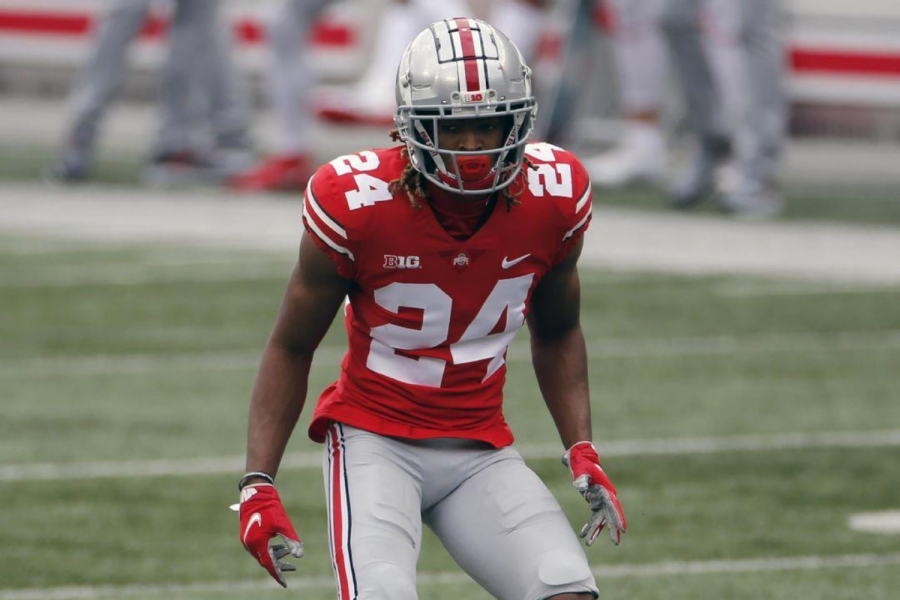 Who will take the win? Alabama vs Ohio CFP National Championship
January 11, 2021
#1 Alabama (12-0) will be taking on #3 Ohio State (7-0) in the College Football Playoff national championship on Monday, Jan. 11 at 5:00 PM PT. It should be an epic, jam-packed game with action-oriented plays and an abundance of televised scoring on ESPN.
Oddsmakers expect Alabama to win over Ohio State, but Ohio State had a big win over Clemson in the Sugar Bowl. Here are the sports editors Matthew Schwartz and Matthew Naimark's reasons for why each team may win:
Why Alabama Will Win
Alabama is no stranger to these big games. Since the College Football Playoff's inception in 2014, the Crimson Tide has appeared in four title games, winning two. Additionally, Ohio State has had its fair share of success in the playoff, including a championship victory in its first year.
However, this year's Buckeyes squad has far less experience in these big moments than Alabama's loaded roster, which features many important pieces from its 2019 runner-up team. Alabama has also played five more games than Ohio State due to the Big Ten's decision to push the beginning of the season back to October this year. This extra experience for the team, which features Heisman winner WR DeVonta Smith and runner-ups QB Mac Jones and running back Najee Harris, also gives Alabama a slight edge.
Although OSU featured a talented roster and highlighted by quarterback Justin Fields and running back Trey Sermon, the Crimson Tide's experience and abundance of weapons will prove too much for the Buckeyes, handing them their third CFP national championship.
Why Ohio State Will Win
Junior quarterback Justin Fields, Ohio State, is in contention to take home the College Football Playoff national championship. Stopping Alabama and its star-studded offense will certainly not be an easy task. However, OSU's defense is coming off of an impressive performance against Clemson.
Clemson's quarterback Trevor Lawrence, most likely the future first overall pick in the upcoming NFL Draft, seemed to struggle as the Ohio State Buckeyes definitively defeated the Tigers by 49-28 in Sugar Bowl or College Football Playoff semifinal game on Jan. 1. On the other hand, quarterback Justin Fields threw for 6 touchdowns, running back Trey Sermon rushed for 193 yards, and wide receiver Chris Olave had 6 receptions for 132 yards and 2 touchdowns.
Despite the fact that Ohio State's 2019 season finished in an unsatisfying manner by losing to Clemson in a game with many controversial calls, this will only fuel the Buckeyes more as they know that they have something to prove to the world.
Considering that this is the best that OSU has looked all year and the fact that everything seems to be clicking at the correct time, I firmly believe that Ohio State University's momentum will carry over, and they will be victorious.