April 23 – April 30 in a Global Nutshell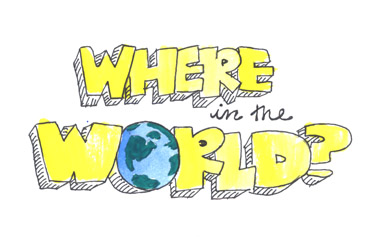 April 23, 2013:
The French parliament has approved a law that allows both gay marriage and adoption by same-sex couples. There has been strong opposition to the law, with a few clashes amidst predominantly peaceful demonstrations. Nonetheless, France is now the 14th country to legalize gay marriage, and the ninth country to do so in Europe. Read more at: http://www.bbc.co.uk/news/world-europe-22261494
Clashes in Hawija in northern Iraq have left more than 20 dead. The violence was instigated after an anti-government Sunni Arab protest camp in Hawija was raided by security forces. The Sunnis believe that the Iraqi Prime Minister is discriminating against them, while the government believes that the protesters have been infiltrated by militants. Read more at: http://www.bbc.co.uk/news/world-middle-east-22261422
At seven o'clock in the morning, a car bomb went off in front of the French embassy in Tripoli. Two guards as well as several residents were injured when the blast destroyed the embassy's perimeter wall and much of its ground-floor as well as neighboring homes. There are only a few serious injuries, and no deaths. Read more at:http://www.bbc.co.uk/news/world-africa-22260856
April 30, 2013:
An approximate 13 people were killed when a car bomb went off in Damascus. Due to its close proximity to hotels, shopping centers, the busy commercial district, and other public buildings, many people feel that the city is no longer safe. It is still unknown who was behind the attack and whether or not it was targeted to a specific individual. Read more at: http://www.bbc.co.uk/news/world-middle-east-22351172
Two weeks after her rape, a five-year-old girl died at the hospital in Nagpur City, India. She had been found abandoned in a locked room for over two days after being kidnapped, raped, and tortured. Two men are being held in connection with the incident, and one has been arrested.  Congress Party activists rallied behind this attack and protested in front of the state capital. Read more at: http://www.bbc.co.uk/news/world-asia-india-22359190
About the Writer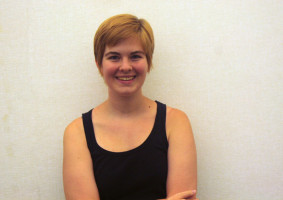 Kira Elliott, Opinions Editor
(Please read with British accent. Like the one a professor at Oxford would have. Cheers, mate.)

Meet Kira Elliott. Kira, who has been with The Mustang...