Girls Basketball Team Hosts Shoe Drive
The SDA girls basketball team is having their annual Shoe Drive to help them raise funds for their organization by collecting shoe donations. Their team goal is to collect 25 pairs of shoes per bag, adding up to a total of 200 bags. The Shoe Drive was created by a coach a few years back that had the idea to raise money for the team.
The collected shoes will be used to support micro-enterprises, small businesses in developing nations. Donations will be collected until Jan. 1. The drop-off bins are located in the athletic office, learning commons and in front of the locker rooms.
All sports and clubs at SDA are self-funded so the teams need to raise money through fundraising and donations for equipment, referee fee, bus fees, uniforms or anything else that's needed in the program.
The team has a contract with an organization called Funds2Orgs, and once the team has collected the shoes the organization gives them $40 per pound of shoes collected. They will also help small businesses said senior Kim Quach.
"Funds2Orgs uses the shoes we collect to help micro-enterprises in developing nations in Haiti, Ghana, Nicaragua etc. …" Quach said. "The micro enterprises in developing countries allow impoverished people to start and maintain their own businesses… this could mean selling re-purposed shoes and clothing from a carpet on a sidewalk to a small retail shop."
The team has also had a great time during the project while still benefiting not only themselves but other people in need, said junior Lena Mau. "We enjoy the actual collecting. It's a team bonding experience. It's also nice to know that we're helping other people," she said.
About the Writer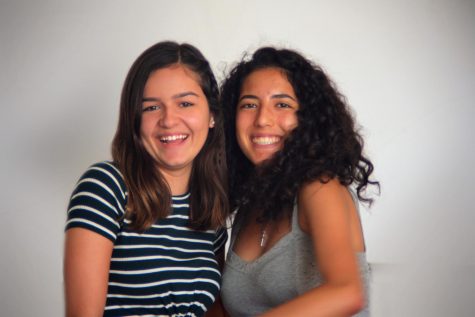 Taina Millsap, Staff Writer
Hey guys its Taina! I'm a senior and this is my third year in journalism, I love being a part of the mustang and SDA! YAY boba YAY tv shows YAY kittens!