One Way to Brighten Up Your Day…
Hang on for a minute...we're trying to find some more stories you might like.
One day in the middle of summer my dad looked up from his iPad and asked me, "What do you think about heading up to Oregon to see the eclipse?"
The only previous experience I'd had of solar eclipses was from that one episode of "Avatar: The Last Airbender" called "The Day of Black Sun," when the main crew planned to invade the fire nation during a solar eclipse. Other than that I hadn't given much thought to solar eclipses and I said, "I think I'll pass." Too late though – he'd already bought the tickets – they were on sale!
The last time the Moon and Sun cut such a direct path of totality through the United States was over 90 years ago which made the 2017 total eclipse a long-awaited spectacle. Many planned their trips years in advance, and thousands of Americans flocked to the states that fell under the narrow path.
So, like most on the West Coast I headed up to Oregon just south of Portland where I stayed with my dad in the international dorms at Oregon State University, and we visited the town of Corvallis until it was time for the big moment.
While initially I wasn't too keen on spending precious days of my summer with my dad up in Oregon to see the sun go away for a just minute. The experience was wonderful. I watched it on the campus of OSU in a grassy field surrounded by people on picnic blankets in matching orange solar eclipse-viewing glasses that the university gave us. The eclipse was truly breathtaking and I'm happy I was able to witness such a cosmic event; however, as someone next to me during the eclipse said, "The saddest part is that Harambe will never get to the eclipse."
Senior Isaac Rosenbaum was also among those who excitedly watched the eclipse. "I knew that this was something I had to see someday," he said. Rosenbaum left San Diego for Seattle and drove down to Oregon with his uncle to readily await totality; he said, "I expected to be inspired; I was excited to learn something about our place in the universe."
When the moment finally arrived he described it as "something incredible and breathtaking." As the sun and moon crossed paths he said he "felt something extraordinary." Rosenbaum remarked that the reason so many people were willing to travel thousands of miles to watch darkness envelop the world for a precious few minutes was because "it makes us feel so small yet it reminds us that we are a part of something so much bigger."
You can check out the video Rosenbaum made detailing his experience with the 2017 solar eclipse in the video link https://www.youtube.com/watch?v=HyIyK4NXtpA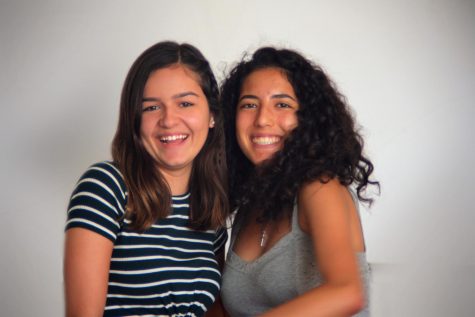 Nadia Ballard, Humor Editor
I'm a Senior and it's my third year in journalism, I have curly hair and I love tea! I'm a little too loud but you won't be listening to my voice,...