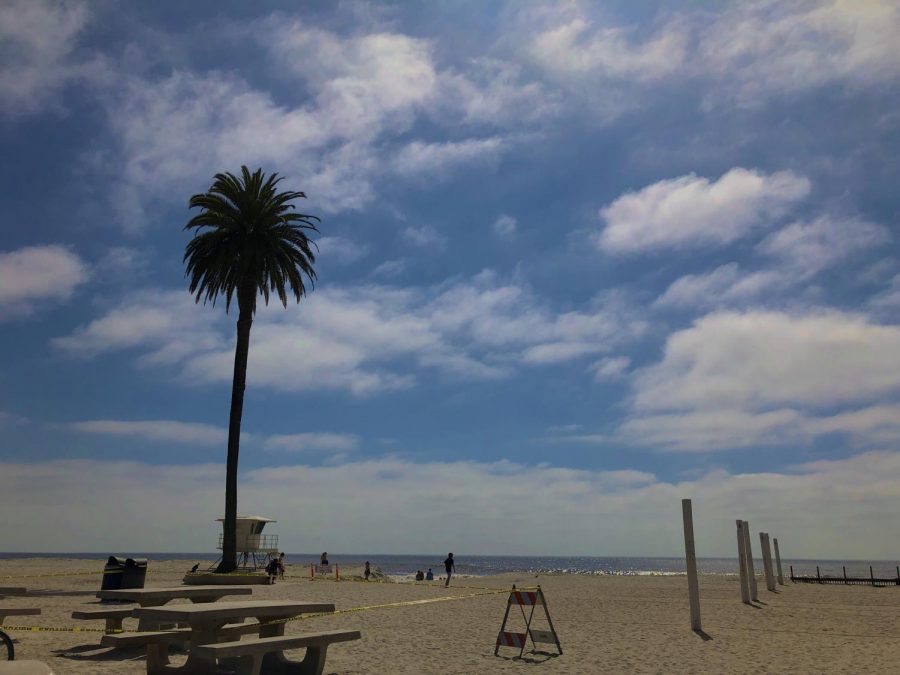 Photo by Aidan Dillon
San Diego cities begin reopening beaches
April 29, 2020
Along the San Diego coastline on Monday, cities began reopening their beaches in a step towards a return to normal life. The beaches closed at the beginning of April and remained closed for a majority of the month to prevent the spread of COVID-19. Multiple protests took place throughout San Diego coastal cities to repeal the beach closures. On Friday April 24th, San Diego County announced these cities would be allowed to reopen their beaches the following Monday for surfing, swimming, kayaking and paddleboarding in the ocean and running and walking on the beach. North of Pacific Beach, Encinitas had the only other open beach, as most cities like Carlsbad and Solana Beach chose to wait longer before reopening. 
When Moonlight Beach reopened in Encinitas on Monday, it was instantly crowded with people walking and running on the sand, although most people were still social distancing. Frequent announcements were made from the lightguard tower speaker reminding beachgoers that only walking, running or swimming in the water were permitted. During this first phase of reopening, sitting on the beach is not permitted. 
The gradual reopening of San Diego beaches seems to be a promising hope that other public places will also begin reopening soon as long as social distancing rules are being followed.