2020 Homecoming: Not Typical, but SDA Found A Way To Keep it Funky
SDA's first virtual homecoming was a departure from tradition, but it was fun and funky, just like we are
November 5, 2020
Homecoming was not like people expected it to be: instead of bleachers filled with students, kids sat on their couches, at home with no one around and homeroom teachers played the video. The strange circumstances of 2020 made some worried that homecoming would not be as exciting as years in the past, but SDA found a way to embody the Mustang spirit.
The video started with a countdown from staff and students, then showcased a dance by the Dance Ensemble. The hosts, Piper Bingham and Abi Roehrig introduced themselves and showed what was happening at the homecoming video. Rachel Baum and Grace Keefe sang the National Anthem, while Max Vennemeyer and Hannah Waite signed the song in ASL.
The homecoming court was also introduced: Freshman Sarah Ragab, Sophomores Asha, and Teg Dillion, Junior Dean Miller, Seniors Hope Azevedo, Grace Keefe, Wesley Layman, Conrad Nelson, Bingham, and Waylon Zvegintzov.

Keefe and Layman had a funny spoof about why seniors should, or should not, vote for them. Seniors will get to vote for who they want as their king and queen next week.
The following segment was dubbed, "everyone's favorite," by Bingham, was Student Life. Senior Adrian Thierry was joined by Ava Lorch, Lucy Hall, Olivia Lynch, Sunshine Harris, Megan Ceragioli, and Piper Ligotti for some zoom games.
The third segment featured pets and students showing "how not to wear a mask." Suggestions included not wearing it as a headband, eyepatch, or chinrest. 
Paige Pennock, English teacher, Sheryl Bode, and Bryn Faris, Spanish teachers, Jeremy Meadows, assistant principal, and Jeff Germano, applied technology teacher, sat in on a conversation with Ella Decking and Isabella Peirsol. 
"I did do office hours with a student and I had to be picking up one of my children…so I had my daughter who is 11 holding the phone up in the front seat so I was…talking with my student while I was driving," Pennock answered when asked where the weirdest place she'd logged on from has been.
"My mic goes out all the time…I taught 45 minutes through the chat session [when my mic went out for the first time]…Every single one of my students stayed…[SDA] students are amazing," Faris said. 
ASB surprised a senior from every fall sport. Sean Stillwell from Boys Beach Volleyball, Jette Hermon from Girls Field Hockey, Alyssa Blankenship from Girls Golf, Mia Milne from Girls Tennis, Holly Granger from Girls Volleyball, Sonia Burns from Girls Cross Country, Michael Wieland from Boys Water Polo, and Tyler Coari from Boys Cross Country. 
The assembly ended with ASB announcements. ASB is planning many events this semester, so if you'd like more information please check out @sdastudentlife on Instagram!

It might have not been the regular formal but the spirit of SDA was there all the same. Students and staff came together to make a homecoming no one is sure to forget.
About the Writer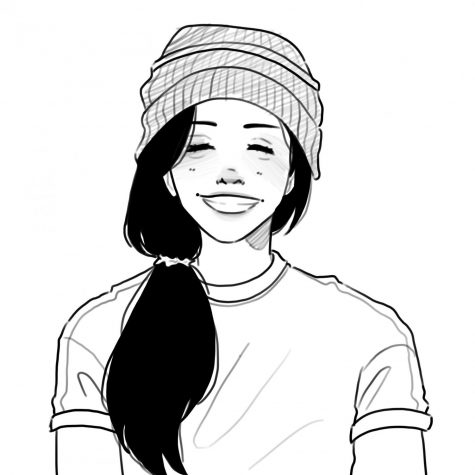 Kaya Simcoe, Staff Writer
Supplying trees with CO₂ faithfully since 2005™️