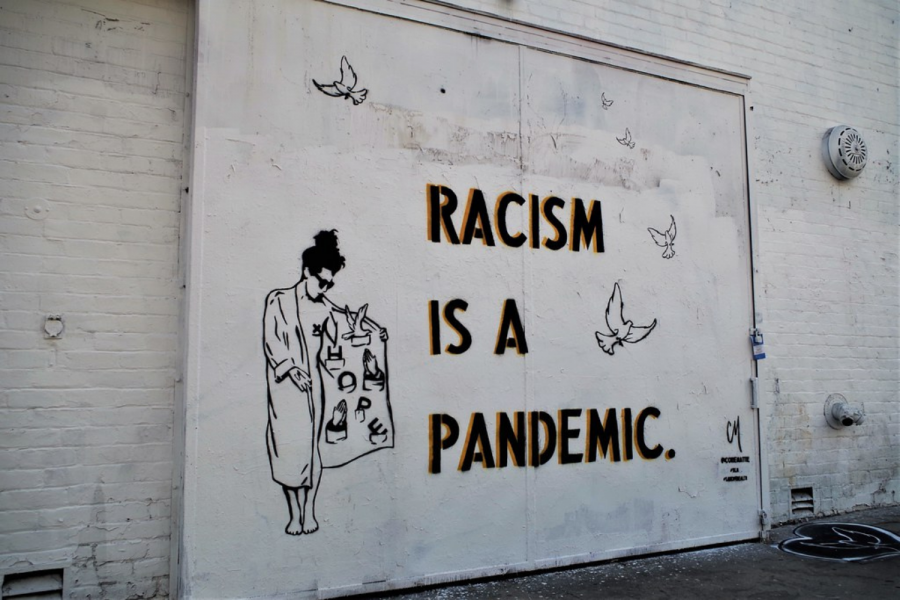 Photo courtesy of Joey Zanotti
Opinion: The rise in anti-Asian sentiment
The rise in hate crimes against Asians has been alarming, and it's time we talk more about it
March 23, 2021
Trigger warning: The following information may be sensitive for some readers
A revived disease, unlike others, has arisen during the pandemic. The heightened levels of anti-Asian sentiments have gained more national attention along with the constant flood of reports by Stop AAPI Hate documenting 3,795 racially motivated attacks against Asian Americans from March to February.
From the Chinese Exclusion Act to the conviction of Fred Korematsu, anti-Asian hate is not new. 
And it didn't make it better when former President Donald Trump spewed the words "chinese virus" or "kung flu." In fact, University of California, San Francisco researchers showed that anti-Asian hashtags soared after Donald Trump tied COVID-19 to China on Twitter.
Do you know what my worst fear is coming back to school or walking the streets? Yes, it's about catching the coronavirus, but there's something far worse for me. Hate. And this spew of hate happens when people justify their blame and anger from the ongoing pandemic onto Asians like me. 
It's even more alarming when I hear about the rise in hate crimes against Asian people. My heart feels like shriveling up into pieces hearing that three teenagers kicked an elderly woman in the head or when 61-year-old Noel Quintana was slashed across the face on his way home.
When I hear about these hate crimes, I think about my 82-year-old grandparents and my extended family members living in America. My stomach churns when I think of them getting harassed for the way they look or the fact that they can't speak English very well. 
I think about what it would be like to go back to school in person again. Racially targeted harassment is something I am far too familiar with. I still remember the tight group hugs my family and I had and my dad said, "We are going to get a lot more hate because we are Korean. Because we are Asian. Prepare for it."
"It's because they are eating these nasty a** bats and dogs. They are disgusting. No wonder why all Chinese people have coronavirus." I overheard one student talking to a classmate at San Dieguito Academy in early March last year. I was the only Asian person in the room.
Sometimes it's not that direct. Sometimes it's when class discussions come up about the coronavirus or Asian people, and the blank stares are darted at me with comments like "well if Chinese people didn't eat bats, we wouldn't be in the situation, would we?" or "where are you from again?"
I'd be lying if I said I am not angry. That I am not sad. I am frustrated as hell. This is not minorities being snowflakes. It's a build-up of racial trauma from classmates and strangers that are too emotionally painful to fit into one article. I feel like crying but tears won't come out, so I use my voice. I am using my voice to write in a way my grandparents and others can't because I can; we can. 
Microaggressions and racism become normalized when no one offers a different perspective or stands up for the marginalized. And far worse, they start to turn into physical hate crimes that leave eight people, including several women of Asian descent, killed in a racially targeted shooting on March 16. 
It's best to stay educated and vigilant about the news traveling across the internet and in person. If you witness anyone who says anything derogatory or someone who is a target in any hate crime, please do not sit in silence. Seek out authorities and call your local police department if the situation escalates. 
Everyone needs love, everyone needs compassion. Everyone deserves to feel safe, to feel like there will be a person who will stand up for them. So, will you be a bystander or an ally? It's up to you to decide. 
Check out https://anti-asianviolenceresources.carrd.co/ for more resources on how you can help
View Comments (4)
About the Contributor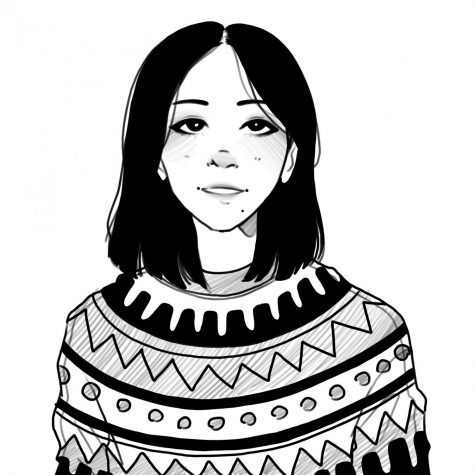 Taylor Lee, Online Editor/Podcast Producer
Free hugs for anyone and everyone!