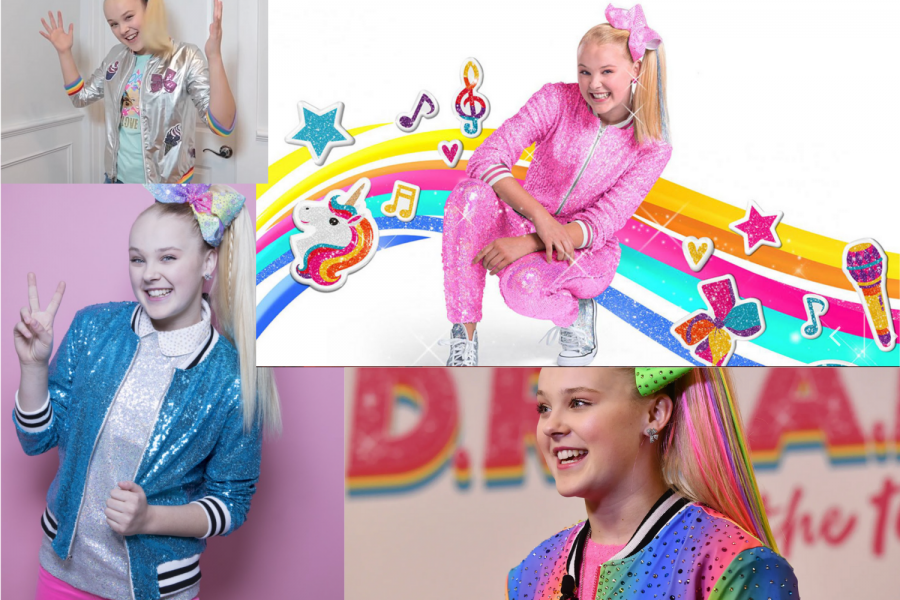 Opinion: Jojo Siwa is the LGBTQ+ role model we didn't know we needed
March 27, 2021
17-year-old dancer Jojo Siwa came out to her 10.8 million followers and the world on Jan. 22. Ever since her role in the reality show "Dance Moms," Siwa has been known for her bubbly personality, upbeat songs, and glittery costumes. She has built a strong presence as a positive, family-friendly figure, amassing 3.4 billion total views on her music videos such as "Kid in a Candy Store" and "Boomerang." She even sold over 80 million of her signature hair bows. 
Jojo Siwa coming out via Twitter came as a shock to many – some fans believe that speaking about her sexuality corrupts her family-friendly image. However, Siwa continues to emphasize being yourself and living your life to its fullest.
To her and to many teens who look up to her, coming out is just another part of self-acceptance, and Siwa's coming out has provided a beacon of hope for many. Jojo Siwa continues to empower kids and teens alike to always stay true to themselves. Her open and unapologetic approach to coming out sets a great example for kids and adults alike, showing us that regardless of sexuality, everyone deserves the chance to be themselves.    
Seeing somebody come out and be so supported and celebrated is incredibly impactful for LGBTQ+ youth. Being able to see yourself represented in mainstream media, especially by someone who is endlessly positive and constantly staying true to themselves, is important for everyone's identity. Teens are all too familiar with worries of rejection and not fitting in. Seeing a teen like Siwa talk so openly about her identity is inspiring and comforting to many.
LGBTQ+ people must continue to have the opportunity to share their experiences so openly; it fosters a sense of community and acceptance that can be difficult to come by.
"I think coming out has this stigma around it, and that it's a really, really, really scary thing," she said in her Instagram live when asked about the impact of her coming out. "It's not anymore. There are so many accepting and loving people out there."
Siwa makes no effort to tailor to any expectations people may have of her and doesn't let others put her in a box. When asked how she identifies herself, she said that she does not know specifically, and she does not put herself in a box.
"I always believed my person was going to be my person," she said in an interview with USA Today. "If that person happened to be a boy, then great. If that person happened to be a girl, great. I think I'm just really happy."
This sentiment is both inspiring and comfort in showing teens that they don't need to have it all figured out. Siwa refuses to live by anyone else's standards, and her honesty demonstrates her message has always been giving the youth comfort in being themselves. 
Leave a Comment
About the Contributors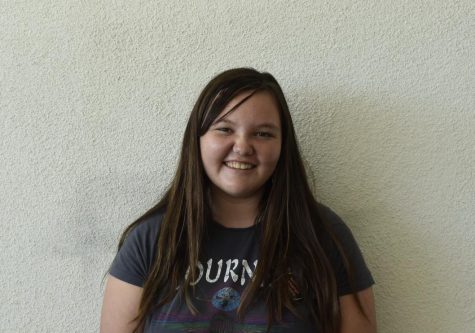 Kaya Simcoe, Staff Writer
Supplying trees with CO₂ faithfully since 2005™️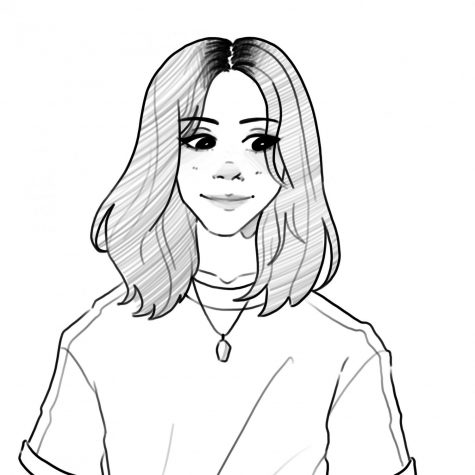 Olivia Silvester, Staff Writer