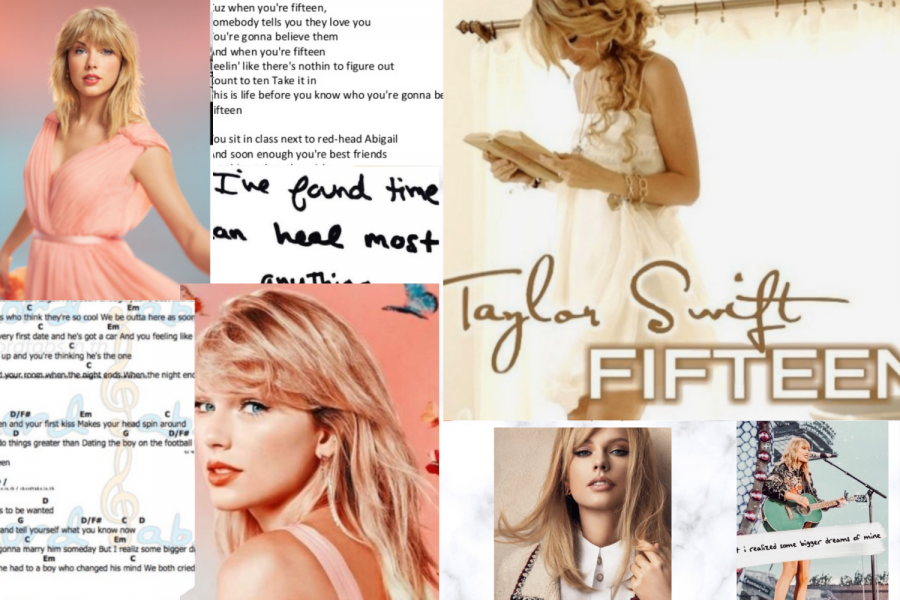 Fifteen: When you might just find who you're supposed to be
I was obsessed with Taylor Swift's song, "Fifteen," when I was little. Now, I am fifteen and here are my reflections
April 22, 2021
Fifteen. Potentially the most wonderful, incredible song on "Fearless," and that is saying a lot because I am obsessed with the entire 2008 Taylor Swift album. I always wondered what it would be like to listen to this song as a fifteen-year-old. I waited and waited, and now I can definitely say—it's a bit different than I thought it would be. Of course, the pandemic changed things quite a bit; although Taylor's song details what it's like to be a 15-year-old in a suburban high school and the trials of dating a guy on the football team, we are no longer in a normal school. Even if I had a boyfriend, social-distancing rules say that I couldn't get within six feet of him. Overall, I find a lot of it to be unrealistic compared to my high school experience so far, but I found the time to treasure the lyrics she sang—and my experience of them. 
I have always been interested in the idea of knowing what, exactly, I'm supposed to be. I like to plan things like my life as a 20-year old. I have already detailed all of the ideas of names I like for future children. I like things like that. But at the same time, I'm not sure I know exactly what I am at this second. I am a high school kid who writes for the school newspaper. I love animals and am somewhat obsessed with pigs. I am keeping a present prepared for my little sister, which I will give her on her 12th birthday. But do these things mean anything, or am I going to become something new in the future?
I can easily relate to a few aspects of "Fifteen." I hear that part about wanting to stay out of everyone's way, slip through the cracks unnoticed, and sometimes relate to that part is easier than not. As humans, we want deeply to be wanted; we feel like it is a huge thing to start high school—you're going to be there for four years, so why not try to make your mark? I relate to the feeling of soaring through the wind, flying high through the airy sky, and sometimes crashing down. I know the feeling of that in-betweenness, the feeling of being where you're supposed to be but unsure why you're there. 
At fifteen, thinking about things like your future can feel like you're staring at the tall buildings that accentuate the streets of New York City. You feel like a tiny child on the ground who is terrified and happy at the same time. It might be the perfect simile, except for the overwhelming amount of NYC hot dogs that are thankfully absent from teenaged decision-making.
A couple of the lyrics in the song sound like warnings as old as time, which is even more obvious in her new re-recorded version of it. A 31-year-old Taylor is just the kind of person to tell you about the things you might encounter when you're 1:she wouldn't sugarcoat the warnings. But, she does offer you hope. Lyrics range from the healing of time to life being about more than you dating the guy on the football team.
I don't know if everything she says in the song is relatable to my life, but I have to feel like she's giving me a little pat on the back and some headstrong encouragement as she sings beautiful melodies and choruses that make me feel like I was heard. Though I didn't initially relate to these songs, I'm able to more and more now that I can see the symbolic sparkles underneath the beautiful lyrics. 
Fifteen doesn't alter life that much. It seems that underneath all the differences in your world, you're still definitely you. I am still into theater arts and writing, and I want to protect all farm animals with every ounce of my being. I would like my younger self, who watched these lyrics float across their screen, to know that they are not exactly real to my world, although they do carry honest truth with them. What Taylor shares in the song are beautiful, but it's something you can have in your everyday life that you affix to yourself; no one should tell you how to live a year, and even if much of it reigns true, you get to decide how you want to spend the fifteenth year of your life.
I have noticed myself doing a lot of stereotypical teenager things in the last few months. I once had a whole existential crisis while watching the Garfield movie, in which I stressed over how to get into college and if I wanted to have a house in the woods or the city or the suburbs. 
I am surprised at how excited and happy about where I am right now and how surprisingly proud of myself I am. I am proud to be a 15-year-old with a strong mind. I am also not interested in beating myself up for wanting things to be different or saying that being my age is really…tough sometimes.
So, would I say to my 8-year-old self that fifteen is an easy one? Not at all! Other than the pandemic, it's been an interesting year filled with a lot of self-discovery and personal investigation of truth and my world. It is a whole time of self-discovery, and I wouldn't want to skip it.
I appreciate Taylor for sharing her wisdom and teaching us the lessons she herself faced when she was our age. I hope she healed a little bit within herself. When you're faced with such insurmountable decisions, change on an unstable level, and high levels of anxiety and an incredible feeling of excitement and happiness, it is hard to stay steady all the time. It makes sense that teenagers are sometimes such firecrackers. I wish for everyone that we all have the wisdom to be easy on each other. We don't know everything about everyone, and their struggle may be far past what you can see. Take some wisdom from Taylor, and know that time can heal most anything. To quote a lyric from the song, "you might just find who you're supposed to be."
About the Contributor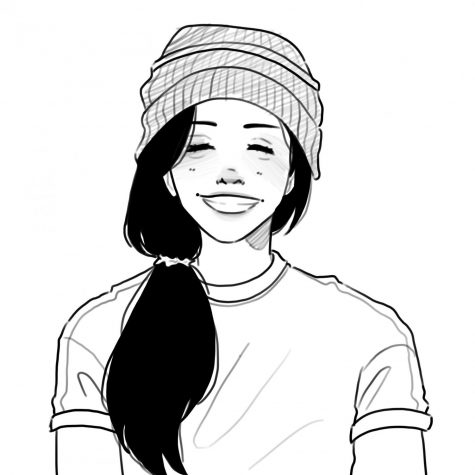 Kaya Simcoe, Staff Writer
Supplying trees with CO₂ faithfully since 2005™️