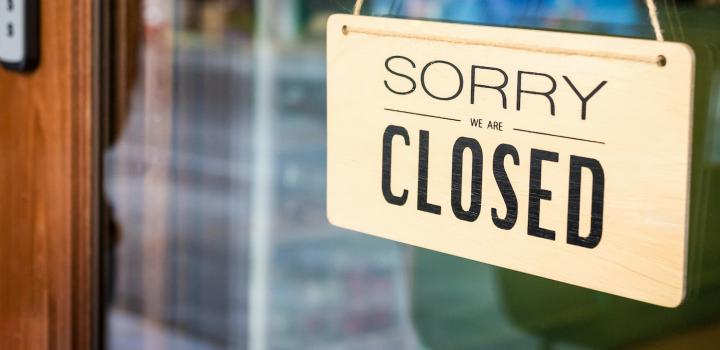 Photo Courtesy of Institute of Culinary Education
Over the past month, we've watched our communities almost entirely shut down as the world finds itself in unprecedented times. Our schools, beaches, parks, stores, as well as nearly all other public areas and functions are no longer accessible, and as a result, our daily lives and schedules have been uprooted. Although I've enjoyed spending my days sleeping in, watching Tiger King on Netflix, and staying up until it starts to get light outside, there is one thing I've been missing: food. But thankfully, a lot of our favorite places to eat have remained open, and they need our help.
It's no secret that the COVID-19 pandemic is wreaking havoc on the restaurant industry. The idea of sit down dining has been completely obliterated as restaurant owners and workers resort to take out and drive through services only. Even though the entire industry is suffering at the moment, it is expected that major restaurant corporations such as McDonald's and Taco Bell will eventually be able to pull through and financially recover. Local businesses, however, face a very different outcome. As a result, many small restaurant owners and workers have continued to go into work despite the obvious health risks in hopes that their business will survive to see the end of the pandemic.
To serve the public and better support local businesses, third party delivery services such as Doordash, Uber Eats, Grubhub, and Postmates have made some updates to their applications. All four services now offer a contactless delivery option at checkout, which ensures drivers and customers practice proper social distancing. Additionally, Uber Eats and Grubhub have implemented programs to enable customers to give back to their communities. Through Uber Eats, you can now donate directly to your favorite local eateries, with 100% of the funds being given to the restaurant of your choice. Similarly, Grubhub has created the Grubhub Community Relief Fund (GCRF), which donates to select non-profits across the country. By opting to donate your change at checkout, Grubhub will extend 100% of the donation funds to the GCRF. Doordash is also supporting local businesses, and has given over 100,000 stand alone restaurants free delivery status in order to encourage more customers to order food.
We may be stuck at home for the time being, but there's still plenty we can do from the couch to support local restaurants. Firstly, order online! If you're tired of home-cooked leftovers, or just want a burrito, place a contactless delivery order and follow CDC social distancing guidelines. If you're financially able, use donation services to further help your favorite eateries. Secondly, if a local restaurant has t-shirts, hats, mugs, or any other form of memorabilia available for purchase, now is a great time to buy. Purchasing gift cards is also a great way to support all local businesses, and it's always a good idea to have a couple extra on hand just in case you forget a birthday or anniversary. Lastly, organize a "restaurant night" with a friend or two for a special occasion. Simply pick a local restaurant, have each person place an order for delivery, and enjoy together over FaceTime. Food has a way of bringing people together, and now doesn't need to be any different. Just keep in mind that you don't want to overwhelm kitchens or delivery drivers with too many orders, so keep the number of people participating to a minimum.
As important as it is to help keep local businesses afloat, keep in mind that the health and safety of yourself and others is more important. According to a study conducted by the New England Journal of Medicine on March 17th, 2020, the novel coronavirus can survive on cardboard for up to 24 hours, and can live on plastics for up to three days. In a statement from the U.S. Food and Drug Administration on April 16th, 2020, specialists found that "you can wipe down product packaging and allow it to air dry, as an extra precaution." Mainly, just wash your hands every time you sit down to eat. It is also important to keep in mind that delivery drivers are putting themselves at a higher risk of infection in order to do their jobs, so please tip appropriately and remember that a delivery fee is not the same as a tip. Above all, stay safe, stay healthy, and stay home whenever possible.
Local Restaurants that Deliver:
Roberto's Taco Shop
Surf Brothers Teriyaki
The Taco Stand
The Encinitas Cafe
Leucadia Pizzeria
The Kebab Shop 
One2Go Thai Kitchen
Borelli's Pizza and Italian Restaurant
Himalayan Kitchen
Thai Society
Angelo's Burgers
Schooner Station Pizzeria