Girls Soccer vs Torrey Pines
San Dieguito Academy girls soccer took on longtime opponent, Torrey Pines, on Thursday afternoon. After a previous loss against Torrey this year, the anticipation was high to see the final score.
Mustangs Junior Varsity kicked off to start the game followed by an early corner kick and strong shot on goal. The pace of the game stayed steady until Torrey Pines scored 22 minutes into the first half. Up until this point the game was played towards the middle of the field with many Mustang breakaways.
The second half began with Torrey Pines kicking off, but SDA quickly got the ball and pushed up the field where it was cleared and sent Torrey into a breakaway that freshman, Jessica Cruz, blocked. In the 36th minute, sophomore Michaela Pocius crossed an amazing ball that rebounded and hit the crossbar, where SDA shot again but unfortunately the Torrey Pines goalie saved the shot.
Torrey then scored a second goal in the 21st minute, which led them to a 2-0 win against the San Dieguito JV team. "The first goal was preventable but we weren't quick or alert enough but I wouldn't say it's one person's fault because it's a team sport and always a team effort," said junior Ashlyn Haines. "The game was a bummer because we beat Torrey last time and I feel like we could've beat them again."
Mustangs varsity girls team began soon after. The game was relatively even throughout the first half with a close shot in an open goal for SDA in the last three minutes but it went wide. With 11:25 left in the first half, Torrey scored their first of many goals.
During the second half, Torrey Pines began to dominate, forcing the Mustangs to take a defensive stance for the remainder of the game. Barely six minutes into the half, Torrey scored once again. The ball possession stayed with the opponent for the rest of the game, leading them to score two more goals in 15 minutes.
The last 17 minutes of the game, San Dieguito was able to hold the score at 4-0 and had a few breakaways but weren't quite able to connect the passes. The final score of the Varsity game was 4-0, another tough loss within the past year against Torrey Pines for the Mustangs.
About the Writer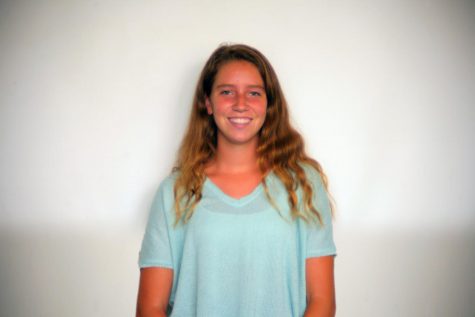 Sarah LaVake, Staff Writer
Heyyy I'm Sarah and I spend my free time hanging out with my friends and running!! #BHRH