Boys Soccer CIF Quarterfinals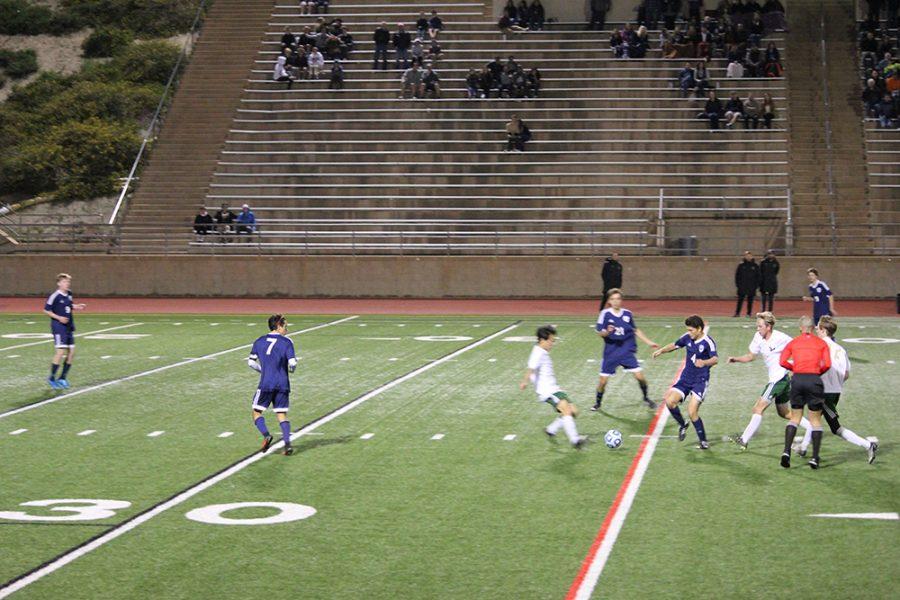 The Mustangs advanced to the quarterfinal round of CIF, playing La Costa Canyon Friday.
When asked before the game on how he thought SDA would play, senior Arturo Diaz said, "I think, being such an important match, everyone will step up and match the intensity LCC has. LCC knows and we know that we have a great team and nothing less than a fight should be expected."
As the first half began at 5 p.m at LCC's stadium,. the intensity of the game quickly became clear. Both teams had one goal: to get to CIF finals. LCC dominated the game during the first half making better passes, connecting long shots, and positioning themselves to receive the ball quicker. As well as they played, they were not able to slide the ball past SDA defense and goalie.
Over the course of the first 40 minutes, there were two handballs on LCC that were not called, one of which was in the box. This led to frustrated players and fans on SDA's side. Although LCC is known as a sports powerhouse, SDA was able to hold them at the halfway line for the majority of the game.
After 40 minutes the score was still 0-0 and half-time was called. As the second half started SDA began playing with more aggression, ball possession, and shots on goal. Senior Jonathan Sabori took a few shots on goal in the first 20 minutes; however, LCC's goalie deflected all of them.
Ball possession continued evenly between LCC and SDA for the rest of the second half with SDA having slightly more possession. However, in the last 5 minutes LCC took a shot on goal that was deflected by goalie, junior David Schlesinger.
After the save Schlesinger got the ball and placed it on the ground, when an LCC forward began racing towards the ball. In response to this, the side referee threw up his flag signaling offsides. Schlesinger then picked up the ball in preparation for the offsides call, only for the ref to change his mind about the call and give LCC an indirect kick in the box for compensation. This led to LCC scoring in the last two minutes of the game making the score 0-1. With only a few minutes given for extra time after the second half was called, SDA was unable to score a goal and even the game.
About the Writers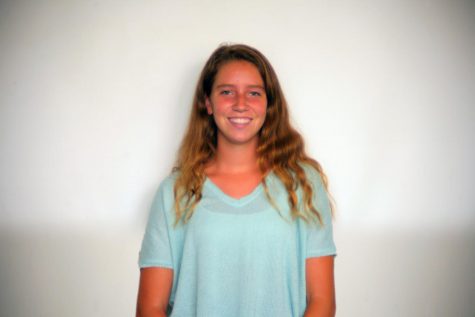 Sarah LaVake, Staff Writer
Heyyy I'm Sarah and I spend my free time hanging out with my friends and running!! #BHRH