Mustangs beat Warriors to kick off first home game
September 12, 2018
"I'm feeling good, we've beat the team before. We're gonna go in with the same intensity as we did last game and we're gonna win," said junior Eli Anderson.
In the first home game at Alga Norte for the boys water polo team, the Mustangs beat Fallbrook high school's Warriors on Tuesday 9 to 8 in a well-matched game. Dominating their last game 7 to 2 against Fallbrook, the Mustangs were comfortable with their playing ability, but still brought high intensity and good communication.
Kicking off the first quarter, senior Ryan Schumate won the first sprint for the Mustangs, followed by Senior Matheus Gensler scoring a quick goal to put the Mustangs on the board first. Despite the Warriors continuous passing up and down the court, their defense was no match for another shot done by Gensler. Goalie and senior Dylan Herrara blocked several shots, but the Warriors put in the work and four goals, one within the last 19 seconds, ending the first quarter – SDA 2 and Fallbrook 4.
The Mustangs took back the lead in the second quarter, bringing the heat and the ferocity. Although Fallbrook threw a quick goal in the net, Anderson responded with a hard shot, getting the crowd cheering. With two minutes left in the quarter, Schumate scored a goal for the Mustangs, followed by two back to back goals from Gensler. Halftime score ended with SDA 6 and Fallbrook 5.
The close game continued with a comeback from Fallbrook. scoring 3 goals at the beginning of the third quarter. Herrara blocked several shots from the Warriors, sending a tsunami of testosterone from the cheers of the Mustang fans. Gensler scored again for the Mustangs, ending the third quarter SDA 7 and Fallbrook 8.
Scoring his sixth goal to kick off the fourth quarter, Gensler tied up the game for the Mustangs. Both teams pushed on offense, but defensive strategy and structure prevailed. With just two minutes left in the game, Anderson had a roaring backhand shot and goal, enabling the Mustangs to have a lead over Fallbrook by one goal. The Warriors called a timeout with just 51 seconds of the game to strategize, however, they ended up sending their last shot over the goal to end the game SDA 9 and Fallbrook 8.
"I feel great. It was a close game, but we pulled through. It's time to take the night off and celebrate," Gensler said.
"Matheus was absolutely amazing. He made 6 goals, and two of them were pro backhands. And our goalie Dylan is beast, that was one of his best games," senior Caeden Schlosser said.
About the Writers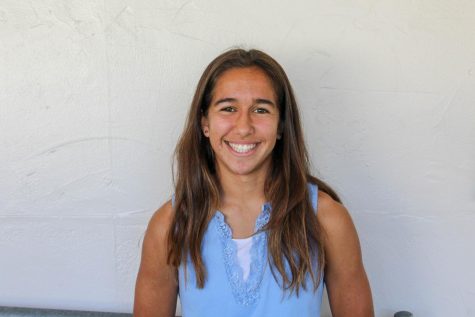 Alexis Price, Online Sports Editor
Penguins or Pancakes? You choose.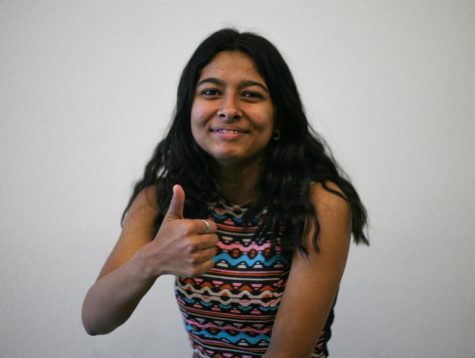 Rithika Vighne, Staff Writer
Are lentils a nationality?