Girls Soccer Captures Win Over El Camino on Senior Night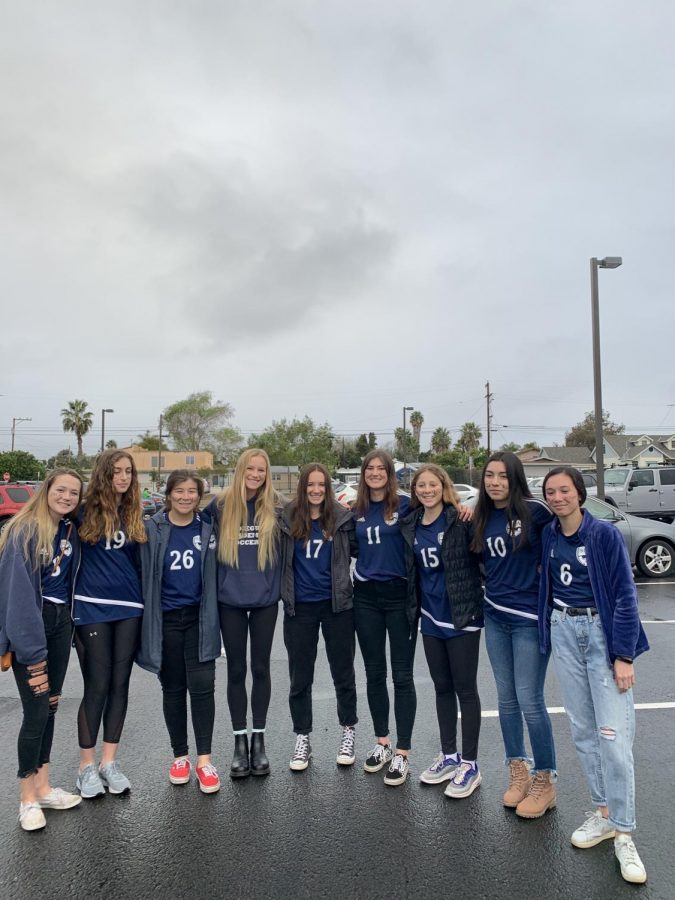 The San Dieguito girls soccer team took home a 2-1 senior-night victory over the El Camino Wildcats, Tuesday. Junior Ada Ellisman sang the national anthem to boot off SDA's 2nd match against El Camino, which previously ended in a 0-1 loss.  
To kick off the match, senior Alexandra Joelson scored in the first 10 minutes of the game off of a rebound shot by senior Julia Lucero. The second goal was scored shortly after with a finessed finish in the lower right corner of the goal by sophomore Bronwyn Eyre. The Wildcats scored minutes later to bring the score to 2-1.
Both teams sustained high intensity throughout the game and the ball possession was even. El Camino had several breakaways, but the Mustangs defense kept the opposing offense from scoring. The Mustangs emerged victorious when the final whistle blew.
To celebrate the 12 seniors, speeches about their college plans and experiences playing soccer for SDA were announced and custom signs and flowers were handed out to each senior. For many seniors, senior night was a bittersweet moment where they ended their high school soccer careers on a high note.
The Mustangs will be back in action tonight as they take on Sage Creek in an away game.