SDA Achieves CIF Success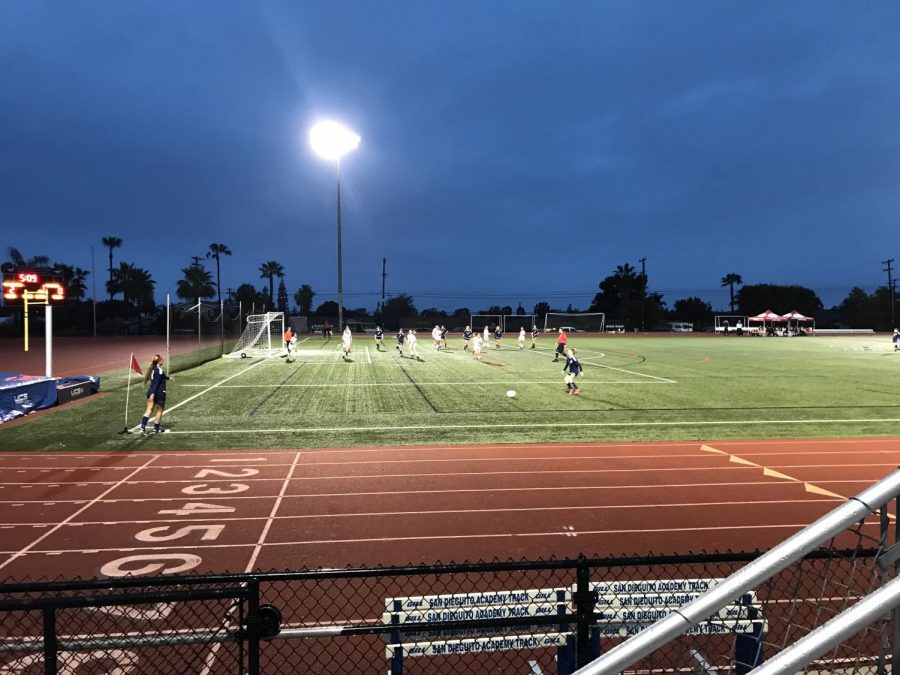 San Dieguito is 6-0 in San Diego CIF playoffs, an undefeated run for all winter sports teams.
Girls water polo is 2-0 after taking down Mira Mesa 11-2 and Mission Bay 7-6. They now advance to the Division III finals against LCC Saturday at 11am at La Jolla High School.
As the 2018 Division IV CIF champions and this years #2 seed for Division III, girls basketball took home a 54-29 victory over Valley Center last night. In a home game match, the girls will take on Hilltop Friday at 7pm.
Girls soccer stormed past Escondido Charter last night with a 7-2 victory. They will play in the second round of the Division II playoffs Saturday at 5pm against Grossmont, the #1 seed.
Competing in Division II, Boys soccer snuck past La Jolla with a 1-0 win Tuesday. They will be on the road to play Crawford Friday at 5pm.
With a 50-40 victory over Ramona last night, boys basketball advances to the second round Division III playoffs. They will take on Del Norte Saturday at 7pm.