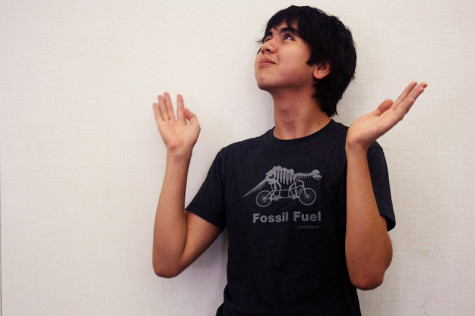 Okay. I'm a little nervous writing my first profile here, but here I go. I like Nicolas Sparks books, walking on the beach with my 6 year old golden retriever, and I have a propensity for crying during any movie, especially N.S. movies. My biggest dream is to one day walk onto the pier of my local North Carolina town and trip over another girl's feet to have an awkward rambling conversation of apologies and then we have difficulties with dealing with our pasts but in the end we end up married and/or dead before the relationship can begin. I would like nothing more than for that to happen.
I want a girl that I can share this kind of feeling with who is also fun and sexy, but doesn't want to take things too seriously.
Amor est sicut puppis maiores capere facilius vos.
Love conquers all.
-Virgil
Dylan Hendrickson, CAF Editor
Mar 13, 2015
Feb 04, 2015

Extracurricular Classes Now Offered

(Story)

Jan 23, 2015

How to Respond to Haters

(Story)

Jan 09, 2015
Nov 14, 2014

The Forum 11/14/14

(Story)

Nov 14, 2014

Surfer vs. Skater – Nov. 2014

(Story)

Sep 05, 2014
Feb 07, 2014

SDA Alumnus Jeremy Poincenot Speaks on "20/20"

(Story)

Feb 04, 2014

Common Core Info Night

(Story)

Dec 20, 2013

Teacher Tidbit: December 2013

(Story)

Sep 17, 2013

New Teachers Q&A 2013

(Story)

Apr 30, 2013