Old Tower "Stellary Wisdom" Review
Hang on for a minute...we're trying to find some more stories you might like.
A lonely, sad spirit drifts through forgotten castles. It was long ago banished from the mortal realm, and now, morose and melancholy, it longs for its eventual dissipation into the stars…
While listening to Old Tower's newest release (and their first for Profound Lore Records), "Stellary Wisdom," it's not difficult to conjure up images like these. The Specter (a mysterious Netherlands musician who is the sole mastermind behind behind this dungeon synth project) is a veritable wizard of atmospherics, and through nothing but vintage synth tones and occasional sparse percussion, whisks the listener away into kingdoms draped in shadows.
Old Tower is one of the many projects riding the forefront of the recent dungeon synth resurgence, and for anyone that is scratching their head right now asking what dungeon synth is, it's something like this: a genre of music that began in the 1990s as an offshoot of the black metal scene. Artists like Burzum and Mortiis pulled the ambient and dark electronic influences from their peers (and their own current and former projects) and began to record albums on keyboards that sounded dark enough for metalheads and atmospheric enough to make others remark things like "this sounds like the soundtrack to a fantasy movie."
Releasing lo-fi demos on Bandcamp since 2015, it hasn't taken long for the Specter's project to gain considerable underground traction, the culmination of which is the signing of Old Tower to the underground metal tastemakers Tour de Garde and Profound Lore. With a debut live performance at Roadburn Festival on the horizon, "Stellary Wisdom" is certainly a triumphant moment for Old Tower and dungeon synth as a whole.
Now, when it comes to the actual music contained herein, anyone who has listened to Old Tower by now should know what to expect; vintage synthesizer sounds, ranging from bells to pads to strings, layered atop one another and smothered in reverb. Melancholic melodies float through the mix, sometimes sounding evil, other times fantastic, always with a lonely and depressive undertone.
Something that makes this releases' two tracks especially rewarding is the Specter's grasp of dynamics. "Deep Within My Sombre Castle Halls" starts softly before building to a cathartic crescendo, while the title track stays much more quiet, showcasing much more of an ambient influence.
All told, listening through this album is a haunting and worthy experience. Any fan of atmospheric music could find something to enjoy here, whether that's as a soundtrack to an old, pixelated fantasy video game or simply as something to play while wandering through a decrepit castle in the middle of the night.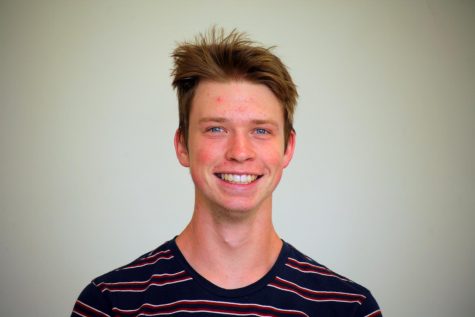 Kieran Zimmer, Assistant Features Editor