Smooth Moves in Bruno Mars' Newest Music Video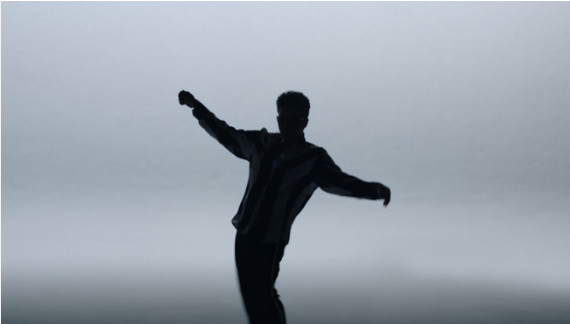 Hang on for a minute...we're trying to find some more stories you might like.
Driving four wheels without a car, dancing with three other Brunos, and singing in the rain, Bruno Mars uses paint-like animation to sing and dance in a video that not only reacts to him, but also the music.
Bruno Mars' new music video for the song "That's What I Like" gives a flashback for fans to the artistic styling of his "Just the Way You Are" music video released six years ago, in which Bruno serenades a girl using a cassette tape to draw animations and visuals representing him and his lyrics. The video depicts a dancing Bruno Mars in a gray room throughout the duration of the video. He dances and sings with an effect on him, making his movements seem smoother and quicker. As he dances, white lines are drawn around him, complimenting both his lyrics and movements. The interaction between Mars and the lines creates an interesting pairing for the music video, as the drawings take nothing away from the dancing talents of Bruno, but instead better the visual appeal through simplicity and creativity.
This video shows a steep contrast from Mars' last video "24K Magic" which depicted a playboy bachelor Bruno Mars, flexing silk and gold, bragging about living the high life and having fun to the excess. Yet, the song's lyrics show more similarity to the "24K Magic" track, following the album's theme of living life to the fullest and to the excess to have fun. The contrast between the two seems to be a statement by Mars, to show that this new album is not what defines him as an artist. By focusing on his talents of singing and dancing to drive a three and a half minute video, Mars emphasizes his level of creativity and talent that makes him a multidimensional artist.
I enjoyed this video because of its simplicity in contrast to "24K Magic" even though I enjoy both songs. Having a video where a musician can tell a story, but still demonstrate their talent and show me why I should spend my time watching them, is refreshing in this age of seemingly brainless videos about artists drinking and partying just because they can. The similarity of the album's sound to Prince and Michael Jackson also helps my affection of the song, with funky bass lines and smooth instrumentals creating an atmosphere of fun and sensuality.