Picasso, Einstein and Elvis Walk Into a Bar….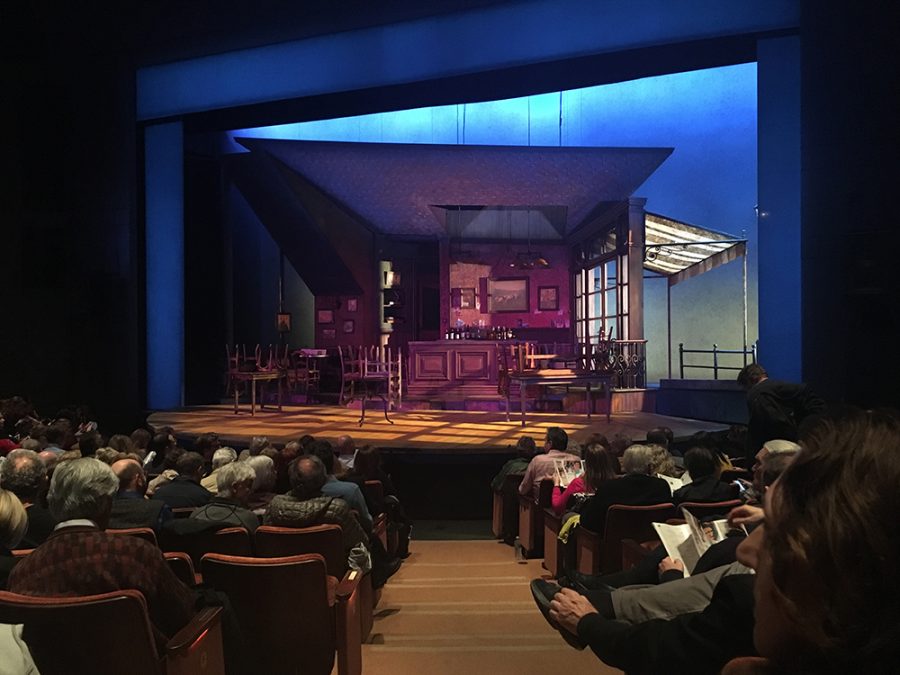 Picasso, Einstein, and…Elvis? Steve Martin's play, "Picasso at the Lapin Agile," entertains high expectations given its star-studded cast and director and matches them to an extent with humor and inspiring messages, but falls a little flat with confusing time traveling elements.
"Picasso," which just ended its run at the Old Globe, follows the conversations between famous 20th century figures, Picasso and Einstein, within a bar called the Lapin Agile in France. The Lapin Agile is later joined by Elvis, who time travels to the early 1900s.
The play features well-known actors including Hal Linden, who has won three Emmy awards and a Tony award; Donald Faison, who is best known for his character on the TV series "Scrubs;" and Justin Long, who has appeared in movies such as "He's Just Not That Into You" and "Live Free or Die Hard."
Martin also brings high expectations to the play with his past experience, both in film and theater. He has appeared in films such as "The Pink Panther" and "Cheaper by the Dozen," and has written plays such as "Meteor Shower."
"Picasso at the Lapin Agile" matches these expectations with its witty banter between the two major intellects of the play, Picasso and Einstein. Their discussions on the validity and beauty of both art and scientific theory incorporate inspiring messages about hope and the progressiveness of the 20th century within the comedic spirit of the play.
However, "Picasso" slightly loses its appeal with an odd appearance from Elvis Presley. This aspect of the play was entertaining, but seemed out of place and lacking a purpose. Despite its oddities, the Elvis Presley aspect of the play seemed to appeal to a majority of the audience, suggesting that the play may have been directed at an older audience.
Even with the confusion of the time traveling aspect, the continual comedic banter of the play made an enjoyable, if odd, final impression.