Junior to Compete in Speech and Debate State Tournament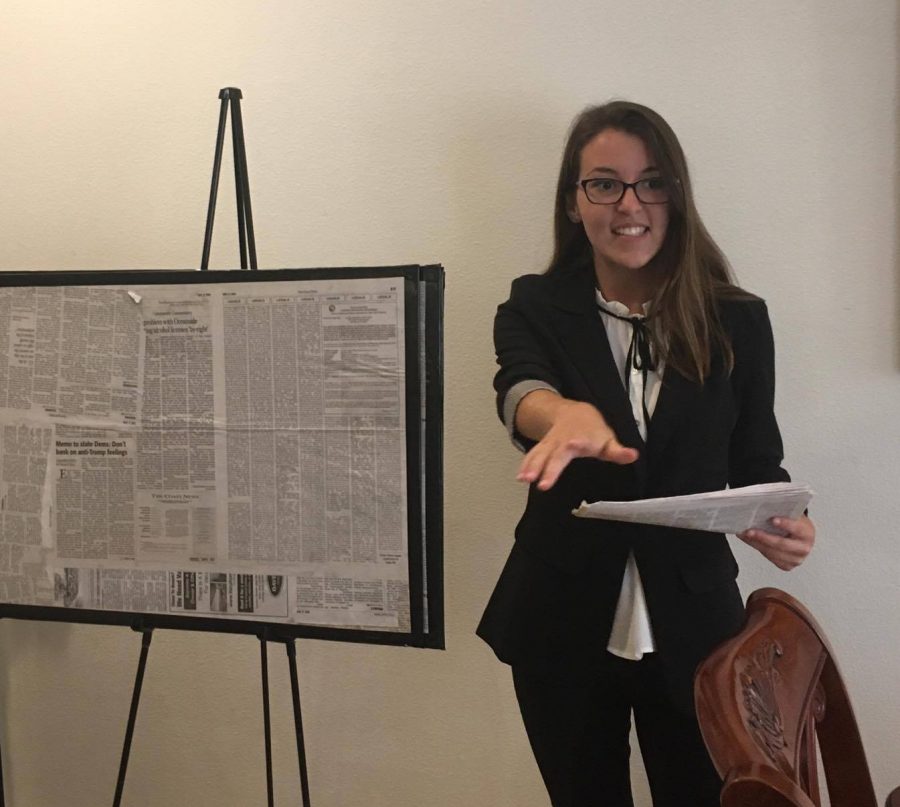 After weekends of competition, SDA Speech and Debate will be represented at the state tournament April 28-30 in Arcadia. Junior Kylie Ade will be attending.
Ade competes in expository, a speech category. It is a research speech category that includes poster boards and is based on news. At states Ade will be having the topic of newspapers. Ade said, "It sounds pretty lame but it's actually pretty funny."
This is going to be Ades' second time going to state but this time she will be the only one from SDA to go. "This year I want to present my speech with energy," said Ade.
There are also alternatives who can go to state if space opens up. They include juniors Jason Kesler and Kevin Ward in parliamentary debate as well as freshman Madelyn Flores with original prose and poetry. This is SDA's fourth year going to states with Coach Lily Bolig. Bolig has just been named Coach of the Year for San Diego/Imperial Valley League.