SDA Boys Lacrosse Takes on Point Loma in CIF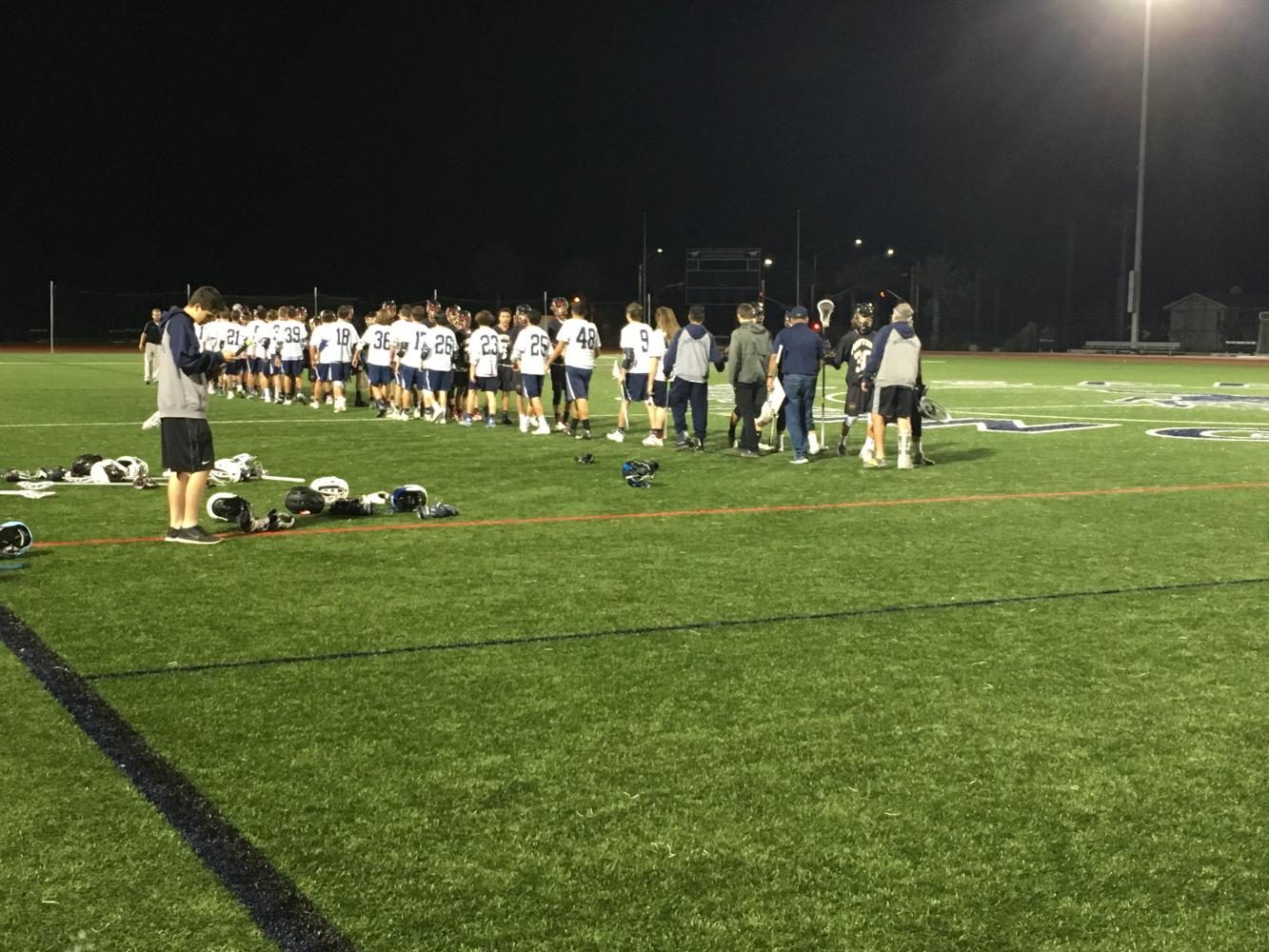 By Josh Santana and Sarah Lavake, Natalie Haghani
May 11, 2017
The San Dieguito Mustangs took on Point Loma in the first round of CIF playoffs Wednesday. The Mustangs needed a win to advance in the playoffs.
The game was off to a quick start with Point Loma scoring only 34 seconds into the game. Less than five minutes later, sophomore Josh Woodworth scored SDA's first goal of the game. Following Woodworth, junior Justin Krute scored next, giving San Dieguito the lead. Not even a minute later, freshman Ethan Dirkes scored SDA's final goal for this quarter, bringing the score to 3-1.
The second quarter began with two quick goals from Point Loma. San Dieguito recuperated and came back with Woodworth scoring two more goals. In the last six minutes, Point Loma scored two goals, tying the score going into halftime.
"We came out strong in the first half and carried that intensity throughout the game," senior Andrew Peterson said. "We had good team defense and played well all around."
The third quarter opened with a bang, as Woodworth scored in the first two minutes, single handedly exploiting Point Loma's defense with a tricky cross shot. After another two minutes, clean passing and an open shot gave Woodworth yet another goal. Both teams hit a scoring drought for the rest of the quarter, as the physical defense resulted in a flag on Point Loma after Peterson's physical defense resulted in a hack to the neck.
Woodworth started the fourth strong and early, scoring his sixth and final goal for the game with 10:45 remaining in the quarter, putting the Mustangs ahead with a comforting 8-5 lead. The Mustangs' defense held strong for the next four minutes, as Point Loma was only able to get off two horribly off shot attempts, until junior Justin Krute and senior Quinn Sakihara scored within 30 seconds of each other, putting the Mustangs up 10-5.
While the Pointers were able to score with 3:52 left in the game, sophomore Will Farkas practically ended the quarter with a goal at 1:35, and a flashy celebration to assert Mustang dominance over the Pointers. The game ended with a goal at the buzzer, but was ruled to be after.
SDA was preparing for the next game. Peterson said, "We have two days of practice to prepare and we will also be watching film to get ready."
The Mustangs play Canyon Crest Academy at 2 p.m. Saturday at CCA.
About the Contributor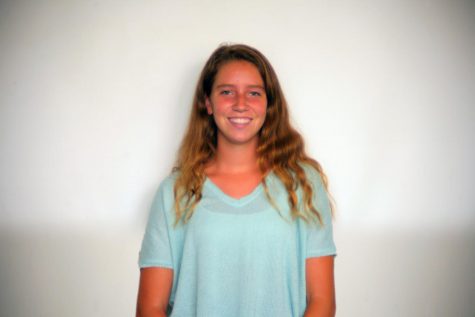 Sarah LaVake, Staff Writer
Heyyy I'm Sarah and I spend my free time hanging out with my friends and running!! #BHRH