ASB starts semester with new teacher
April 1, 2020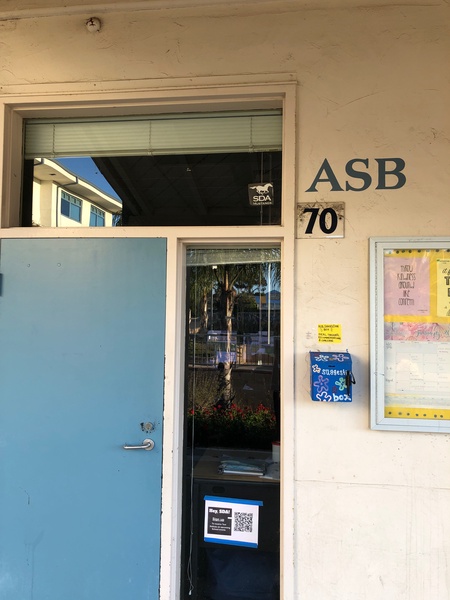 Photo by Aidan Dillon
To begin the new semester, SDA's ASB class saw a slight change. For this semester, Mr. Pompeo is teaching the class as the temporary replacement for Mr. Keillor. Pompeo, who taught world history last semester and student taught at Oak Crest Middle School, was also a former student at SDA, having graduated in 2011. Pompeo describes his excitement of coming back to teach ASB this semester and work with the students as "better than a dream job".
When the role of ASB teacher was left vacant this semester, Pompeo saw it as a good opportunity to help the students and build a community, which he says "ASB is all about". Pompeo looks forward to working with the students, who he describes as being highly devoted with great work ethics in the class. Guiding his students, Pompeo is eager to help them prepare for upcoming events such as the Talent Show, the Drive-in Movie Night and towards the end of the year, exhibition day.
Reflecting on his time at SDA as a student, Pompeo says ASB has always been an "above and beyond" program, something he wants to continue and do a good job to "make Mr. K proud,".