Nirvana Tribute Preview
In the late 1980's, American rock music re-established itself with the birth of the Seattle "grunge" scene. From powerful chords to heart pounding bass-and-drum grooves, grunge music was paving the way to the next generation of the rock genre. The band Nirvana, led by front-man Kurt Cobain, was most recognized in this new genre. Nirvana was known for their unique slant and shrill bursts of screaming vocals. They stood out in the music industry by creating dramatic shifts that went from quiet to loud. Their 1991 release of their album "Nevermind" topped the charts, which included the band's first smash hit "Smells Like Teen Spirit."
Today, 17 years later after the death of legendary Kurt Cobain, Nirvana's "teen spirit" still lives on.  Producer Jim Sapas, who has worked with legends such as The Beatles and Bruce Springsteen, will be releasing a 20th anniversary tribute to "Nevermind" on Oct. 25. The album features bands such as Civil Twilight, Finger Eleven, and Story Of The Year covering songs from the influential album.
Sapas wanted to find modern day bands that bring the same uniqueness to their listeners as Nirvana did 20 years ago. To give fans an insight on the new album, Sapas released the song "On A Plain" covered by The Album Leaf. You can listen to the song on www.puregrainaudio.com. Both the original and newer songs illustrate a gloomy melody and intriguing vocals. While you're waiting for the tribute album to drop, listen to Nirvana's awesome, and legendary music. You'll be haunted by the "teen spirit" if you don't.
About the Writer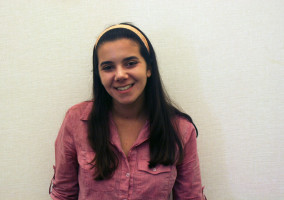 Gabby Catalano, Arts Editor
Gabby Catalano is a senior with a passion for creative writing, art, and psychology. She has been working with the newspaper for two years and is the Arts...