Kids in the Street
The All-American Rejects haven't wasted any time in following up on their highly successful album "When the World Comes Down", because their new album "Kids in the Street" just might have surpassed it altogether. The new album from the rock group formed in Stillwater, Oklahoma is poised to bring AAR's success to new heights.
The Rejects kick off their album with the song, "Someday's Gone", an electrifying shock to the system, which combines the amazingly versatile vocals of Tyson Ritter with the brilliant beats of drummer Chris Gaylor.  The next song in the album, "The Beekeeper's Daughter" combines another brilliant vocal performance from Ritter with superb work from guitarists Nick Wheeler and Mike Kennerty who add rhythm and electricity to the inspired lyrics.
"Kids in the Street" is a refreshing addition to the music industry and has a nostalgic, old school rock feel with a modern bite that mix well to create perhaps the best album so far in 2012. The Rejects seem as if they are having the time of their lives, and its paid off, their lyrics are passionate, without going over the top and they manage to incorporate many different styles without losing the albums purpose. Put simply, "Kids in the Street" is something you have to listen to if you call yourself a fan of music. It's one of those rare albums that can captivate a whole new base of fans while still pleasing die-hards. "Kids in the Street" is an original, passionate, energetic and captivating throwback to the good old days of Rock N Roll. The rest of the music world should take notice.
About the Writer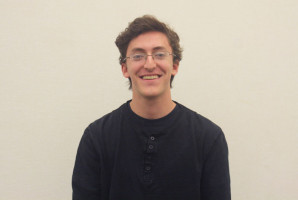 Joseph Swit, Staff Writer
I'm Joseph Swit. This is my 3rd year writing for The Mustang.  I mostly write movie reviews so if you've seen a bad movie, chances are I've complained...