Oscar Predictions
This Sunday the Academy of Motion Picture Arts and Sciences will hand out its golden statuettes for the 85th time to honor the best of cinema from 2012. Before the big awards ceremony, hosted by "Family Guy" creator Seth MacFarlane, Mustang Film Critic Joseph Swit predicts who will go home with the hardware and which celebs will be left empty-handed.
Best Picture:
Nominees:
"Amour", "Argo", "Beasts of the Southern Wild", "Django Unchained", "Les Misérables", "Life of Pi", "Lincoln", "Silver Linings Playbook", "Zero Dark Thirty".
Prediction: 'Argo'. At the start of awards season this wouldn't have been my first guess but Argo has gained undeniable momentum with huge upset wins at the Golden Globes, Screen Actors Guild Awards, and the BAFTAS.  While 'Zero Dark Thirty' and 'Les Misérables' will make some noise it seems like this one is Argo's to lose.  Award season voters have so far been hooked by the Ben Affleck directed drama depicting the 1979 Iranian Hostage Crisis, and I see no reason why the Academy will not follow suit.
Best Director:
Nominees:
Michael Haneke- "Armour"
Ang Lee-"Life of Pi"
David O. Russell-"Silver Linings Playbook"
Steven Spielberg-"Lincoln"
Benh Zeitlin-"Beasts of the Southern Wild"
Prediction: Ang Lee.  This is a most unusual class of directors up for the Oscar this year.  Usually the Best Director award is mirrors the Best Picture film, but considering that three Best Picture frontrunners; "Argo", "Zero Dark Thirty", and "Les Misérables" all had their directors snubbed however, that trend will likely end.  That leaves Ang Lee as my Best Director winner.  The Academy tends to reward directors for broad, sweeping epics and "Life of Pi" certainly meets that criteria. Lee combined awe inspiring visual effects and technical direction, and he'll likely go home with an Oscar for his efforts.
Best Actor:
Bradeley Cooper-"Silver Linings Playbook"
Daniel Day Lewis-"Lincoln"
Hugh Jackman-"Les Misérables"
Joaquin Phoenix-"The Master"
Denzel Washington-"Flight"
Prediction: Daniel Day Lewis.  This one is by far the easiest call to make.  It seems Day Lewis's victory is as inevitable as death and taxes.  Really the only drama in this category on Sunday will be how well the other four nominees hide their disappointment when DDL takes the stage to accept his record setting 3rd Best Actor award for his performance as President Abraham Lincoln.
Best Actress:
Nominees:
Jessica Chastain-"Zero Dark Thirty"
Jennifer Lawrence-"Silver Linings Playbook"
Emmanuele Riva-"Armour"
Quvenzhané Wallis-"Beasts of the Southern Wild"
Naomi Watts-"The Impossible"
Prediction: Jessica Chastain.  General consensus says that this race will be a showdown between Chastain and Lawrence.  I've seen both performances and Chastain's was the one that stood out to me from the start; her's left me immediately thinking of an Oscar.  Lawrence, while solid, didn't stand out to me and can't match the vulnerability Chastain brought to her role.
Best Supporting Actor:
Nominees:
Alan Arkin-"Argo"
Robert DeNiro-"Silver Linings Playbook"
Philip Seymour Hoffman-"The Master"
Tommy Lee Jones-"Lincoln"
Christoph Waltz-"Django Unchained"
Prediction: Christoph Waltz.  This is a veteran class of actors, all of which are past Oscar winners.  That being said, Christoph Waltz's performance rises above the rest in Django Unchained.  Waltz's role as bounty hunter King Schultz reunites him with director Quentin Tarrantino who he collaborated with to win his first Oscar for "Inglorious Basterds" in 2009. Waltz is darkly comical and intimidating in his role and I'm sure the Academy voters will love it.
Best Supporting Actress:
Nominees:
Amy Adams-"The Master"
Sally Field-"Lincoln"
Anne Hatheway-"Les Misérables"
Helen Hunt-"The Sessions"
Jacki Weaver-"Silver Linings Playbook"
Prediction: Anne Hatheway. Come on, who didn't tear up a little when Anne Hathaway sang 'I Dreamed a Dream'? I bet the Academy voters did too, which is why I think they are going to give the nod to Hathaway for her brilliant and emotional turn as Fantine in "Les Misérables".   There is a chance Sally Field could sneak up and take the award for her raw portrayal of First Lady Mary Todd Lincoln, but ultimately I think Hathaway has it in the bag.
About the Writer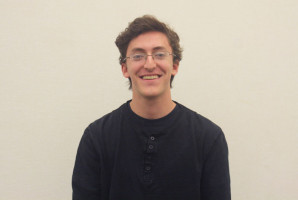 Joseph Swit, Staff Writer
I'm Joseph Swit. This is my 3rd year writing for The Mustang.  I mostly write movie reviews so if you've seen a bad movie, chances are I've complained...