X-Fest
Emails were sent out on March 25 to die hard 91X fans about this year's lineup for X-Fest, a yearly festival put on by the San Diego radio station showcasing some of their favorite artists. 91X is a radio station famous for playing punk, alternative and indie, oldies, and reggae, and this year's lineup for X-Fest stays right in tune with the radio stations choices.
91X has seemed to stick with a punk rock vibe for their headliners this year. Famous alternative rock band 30 Seconds to Mars is headlining, right on the brink of their new album release "Love Lust Faith + Dreams", which comes out only four days after X-Fest. Also headlining are alternative rock/pop punk band Jimmy Eat World, punk rock band The Offspring, and alternative rock band Silversun Pickups.
Also playing but not headlining this year are reggae band The Dirty Heads, indie pop band Fitz and the Tantrums, San Diego native surf rock band Wavves, Australian indie rock band Atlas Genius, indie pop duo Capital Cities, Danish alternative rock band New Politics, and alternative rock band IAmDynamite.
This year X-Fest is being held at the Sleep Train Amphitheatre in Chula Vista on Friday, May 17.
About the Writer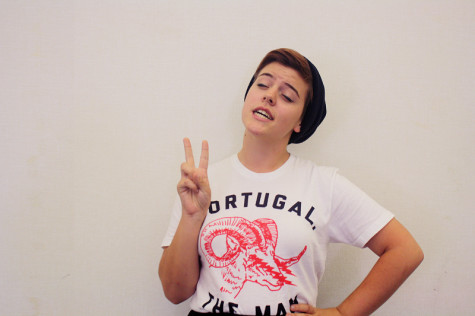 Caroline Daniel, Online Editor
Caroline Daniel likes too many things to the point that no one can keep up with her anymore. She listens to bad music no one likes (her favorite band is...