Volume 3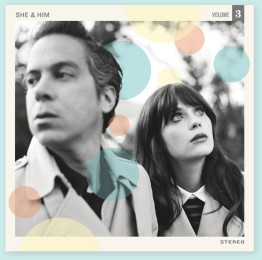 http://www.sheandhim.com/preorder.html
She and Him, otherwise known as actress and singer Zooey Deschanel and music partner M. Ward, are back with their fourth studio album titled "Volume 3." Deschanel wrote 11 out of the 14 songs on the album, mostly dealing with the misadventures of love and heartbreak, with a hint of optimism. The tone and tempo of the album constantly shifts between songs from disco grooves, to tranquil guitar, heavy tambourine, and so on.
Usually seen as the quirky and awkward female lead on "New Girl," Deschanel is able to open up and express her raw emotions with songs like "Never Wanted Your Love" and "Shadow of Love." She also creates a feel-good summer-time vibe with hits such as "I Got Your Number, Son" and a cover of Blondie's "Sunday Girl."
This indie pop/alternative country duo uses a wide array of instruments, to provide a one of a kind sound. Yes, Deschanel does play her trademark ukulele on "Turn to White," which adds a personal and recognizable touch to the album.  Don't miss She and Him in San Diego at the SDSU Open Air Theatre on June 21.
About the Contributor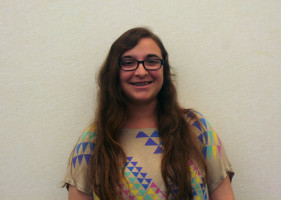 Sara Portnoy, Online Arts Editor
Hi! My name is Sara Portnoy and this is my second year working on the paper. I'm excited to spend my senior year with the rest of this extremely talented...