ZAP! There's a New Play at SDA!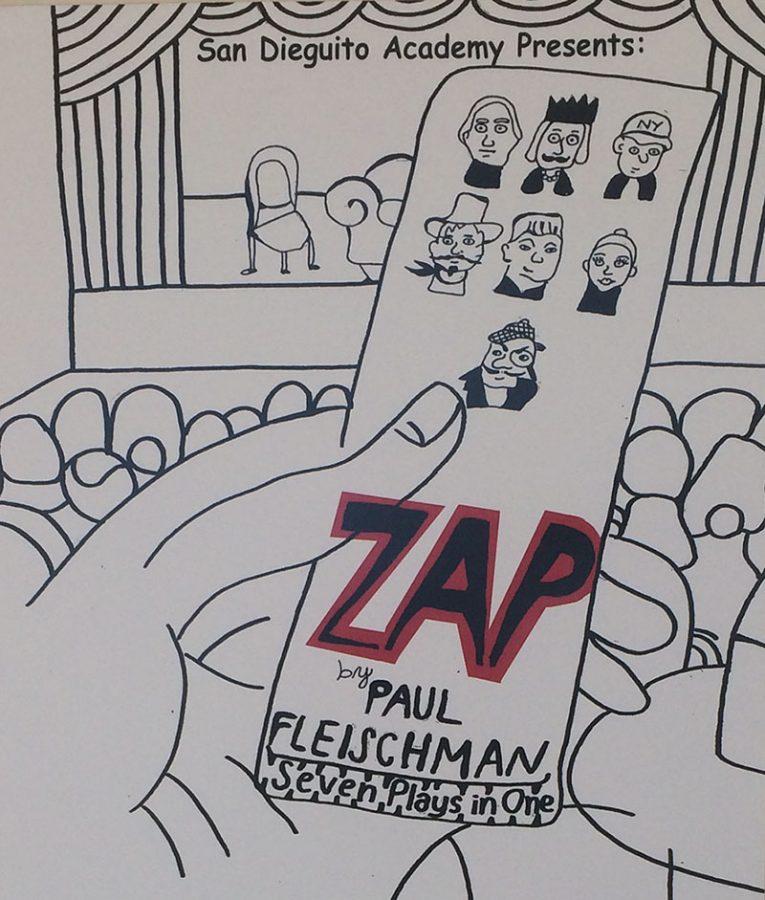 This Thursday night, the SDA theatre program will be debuting their limited-run production of the modern comedy "Zap!" The play is put on by the Drama Production class and will run April 21-23 and 28-30.
"Zap!" is written by playwright Paul Fleischman, and is about a theatre company so low on cash that they must put on seven plays at once in order to compete with the allure of television. The innovative draw of the play comes from its interactive audience methods, targeting the short attention spans and instant gratification tendencies of today's teenagers.
Theater student sophomore Rachel Kaplan, who plays Arin Puckett and is the play's dramaturg, described the play in greater detail, saying that "each audience member will receive [a fake remote] and the audience 'decides' when the plays switch using [them]. Each time this happens a zap sound is heard."
In this way, the audience has control over what they are seeing in front of them, just as if they were channel surfing from their couch at home. Only this time, the viewers can see the actors racing to get in position and change sets, all at the will of the audience.
Every night of the play promises to bring a unique aspect to a scrambled script and be a hoot, as high school actors hurriedly improvise and bring personal humor into a professional setting.
Kaplan said, "The show is really fun so make sure you come see it!"
About the Contributor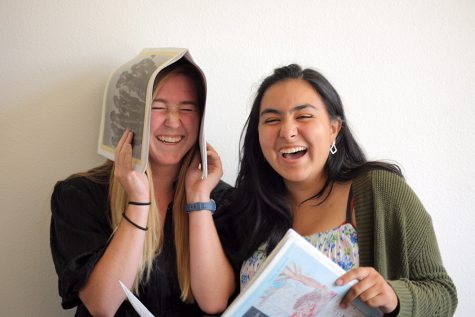 Mary Ford, Arts Editor
Mary Ford has a dog and his name is Buddy. He is significantly more important than her. Antidisestablishmentarianism-opposing the church of England.