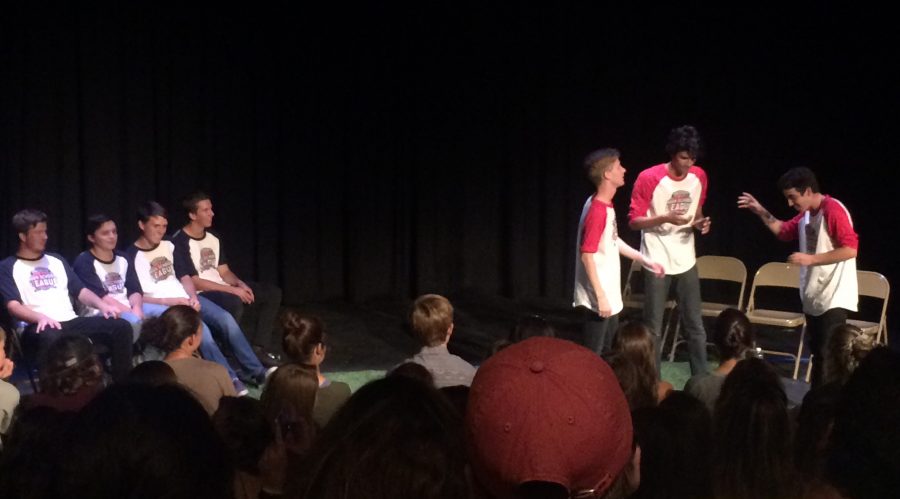 A New Year of ComedySportz
September 9, 2016
ComedySportz kicked off its first game Friday, and featured new captains among some familiar faces. The day before the match, club president Jack Salz and lead acting coaches Mateo Schmidt and Daniel Magnuson discussed coaching, players, and audience participation.
All three are new to ComedySportz leadership positions, but are seniors who have played in games before.
"[Being a leader] really means directing people in improv, like how a theater teacher would give her kids notes," said Schmidt, of their responsibilities during club practices. "We'll play games and have a lot of fun, then after those games we'll kind of tell people what they did well, and what they can improve on,"
Salz explained their game day duties: "You get to be the head of the team on stage, so you have to kind of make sure everyone on your team is doing alright, and take care of the newer kids that haven't playing for too long."
He also said he hopes this game will add to freshman recruitment. "We haven't had a lot of new freshmen this year, but we're only two weeks into school and we're hoping that this first game will bring a lot more new freshmen in," he said. "But we have a lot of sophomores and juniors that are pretty promising."
This first game put new improvisers in the spotlight. Senior Derek Downs played in his first game, and Salz added this was the "first major home game" for a few other players.
Because of the hands-on nature of ComedySportz, the game included audience participation, which Schmidt said is one of the most exciting parts of the performances.
"It's kind of a special thing, for the ref to ask for a suggestion, and to be the one to give that suggestion, and to see a whole entire scene completely improvised and based on that suggestion, the one word that you gave. That's a really magical thing," he said.
The other two leaders also expressed that spectators are involved in the performance, in more ways than just direct contributions.
"[ComedySportz] is part of SDA," said Magnuson. "Like, the ComedySportz team is so ingrained at SDA, and it's just people having fun [and] being themselves… and the entire audience is super supportive."
"You don't often get to sit in a room of a hundred people and all be feeling the same kind of emotion and excitement," Salz said. "It's cool to get together and get that communal feeling of being part of something."
About the Contributor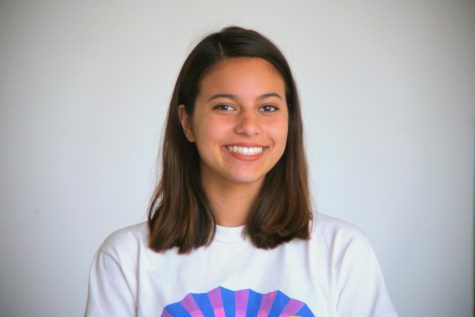 Olivia Olander, Editor in Chief
Olivia Olander is a senior. She likes news and boba.