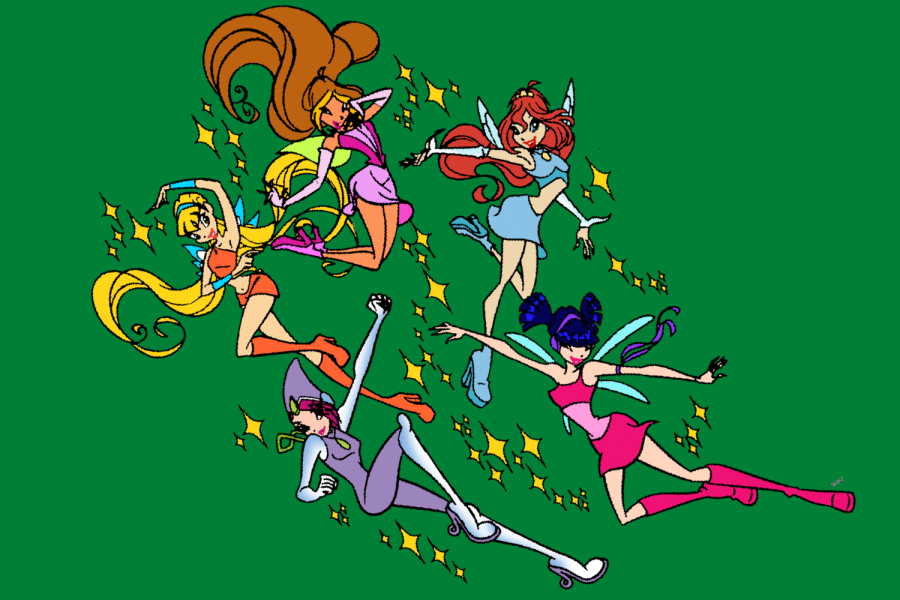 Fate: The Winx Saga and their fashion misstep
A look into the new Netflix show's fashion execution in comparison to its cartoon counterpart
February 21, 2021
Minor spoilers ahead
The new six-episode Netflix not-so-original series "Fate: The Winx Saga" hit the streaming site on Jan. 22. Now, I say "not-so-original" because, in essence, this show is just a vaguely familiar, misguided attempt at recreating a childhood classic into something more adult-like, essentially butchering the things that made it enjoyable in the first place. Just like "Riverdale" and "The Chilling Adventures of Sabrina," "Fate: The Winx Saga" took the plot of a figure from our early youth and tried to make it edgy–the keyword being tried. 
I have a lot to say about the plot and the execution of this show. "Winx Club" has always held a special place in my heart, and I would have liked to have seen it done right. For now, I am choosing to focus my energies on a much more manageable monster: fashion.
Anyone familiar with the original cartoon "Winx Club" is familiar with each characters' iconic short skirts, high heels, and cropped tops. They are dressed head to toe in clothes that could be pulled right off of a doll: glittery, cute, colorful, and certainly enviable to a ten-year-old-me. I went back and watched a couple of old episodes to do a true cross-comparison, and the first word that came to my head was iconic. 
Something that I really admire and enjoy in cartoons like "Totally Spies," "Tinkerbell," "Winx Club," and even "Scooby-Doo" is the way that each character adheres to a color code. I like how individual style is boiled down to wearing a specific set of colors and a specific emblem; it's simplistic but has a satisfying and defining quality. This is the one way that I think Fate is succeeding in staying true to the original; each character has an ever-present color in their wardrobes. I can respect that.
That being said, this is where my approval ends. The show abandoned wings, explaining that apparently, the fairies in this version of Winx had evolved to the point where they were no longer needed. However, with that abandonment came to a loss of all the glittery, magical glam they could have so easily embraced.
If we have learned anything from "Euphoria," it's that people go bonkers for some visionary, inventive makeup–and who better to be wearing the most insane outfits and glowing face looks than fairies? We know it's possible! There is a perfect line where casual meets glamorous and ethereal, and it could have been epic. It could have been groundbreaking. 
I understand that this show took on a more mundane approach to the magical aspects and school for fairies, and maybe everybody being dressed in gems and glitter all the time would have been distracting and a little impractical–even fairies shouldn't have to wear heels all the time. But, at the very least, there could have been some cool transformation moments in the heat of battle–the ones we were given were stylistically lackluster, reduced to an underwhelming visual attempt to symbolize an increase in power. I did not dig it. 
Essentially, what this show felt like was a huge missed opportunity. Thinking back to the real "Winx Club" now prompts a mournful sigh for what could have been.
Leave a Comment
About the Contributor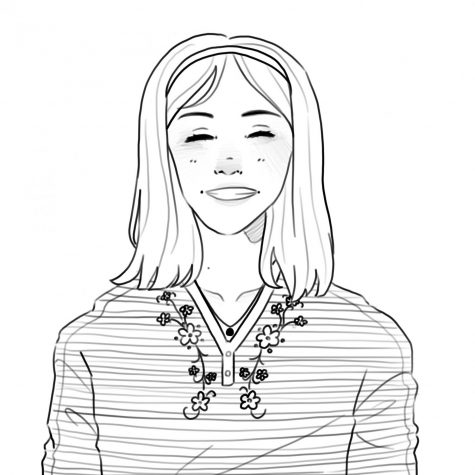 Olivia Lyons, Spring Arts Editor