"WandaVision" review by a sixth grader
Disney+ has released a new hit series WandaVision that is filled with excitement and suspense
March 23, 2021
Marvel Studios' new TV show WandaVision is a mysterious Disney+ series that will leave you wanting more. The first two episodes aired on Jan.15, and they were all released by Mar. 5.
 This storyline starts in black and white when Wanda, played by Elizabeth Olsen, and Vision, played by Paul Bettany, have just gotten married and moved into a new neighborhood. They quickly settle in, Vision gets a job, and Wanda makes friends with their neighbor. One night Vision is having dinner with his boss and his wife, but things start off badly when Wanda thinks it is Vision and her anniversary, and she confuses Vision's boss with him!
The next episode has Wanda meet up with a woman named Dottie for volunteering in the talent show when she meets another friend, Geraldine. After the meeting, Dottie's radio starts to call Wanda's name. Vision eats a piece of gum, and it gets stuck in his gears, so during the talent show, he shows everyone his powers! If it weren't for Wanda's quick thinking by using her powers, everyone might know about his powers. Later the show turns colors, and you see just what is going on outside and what Wanda has done. To really experience it, you'll have to watch it for yourself. 
I recommend the show to anyone who likes mystery, action, superheroes, drama, and a bit of romance. I liked the suspense at the end of every episode and all of the twists and turns. At first, it is a bit confusing at times, but later in the season, all of the loose ends are tied, and everything gets set in place. There are a few mysterious and spooky parts, like when Vision sees what Wanda did to the people of the town or when Wanda imagined Vision and her brother Peitro. This show is good for almost everyone, but I would suggest not to show it to little kids, or they might get scared, but anyone older would be fine to watch it.
Ben Martin is a sixth-grader at Olivenhain Pioneer Elementary. He enjoys playing rugby, reading, and hanging out with his cool sister.
Leave a Comment
About the Contributor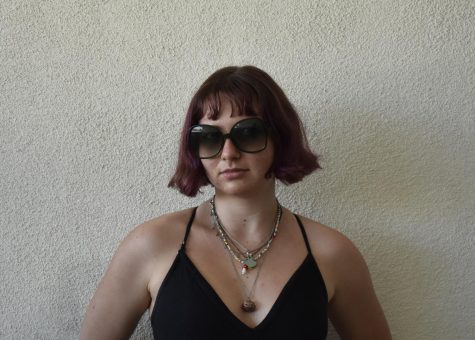 Skyler Martin, Arts Editor