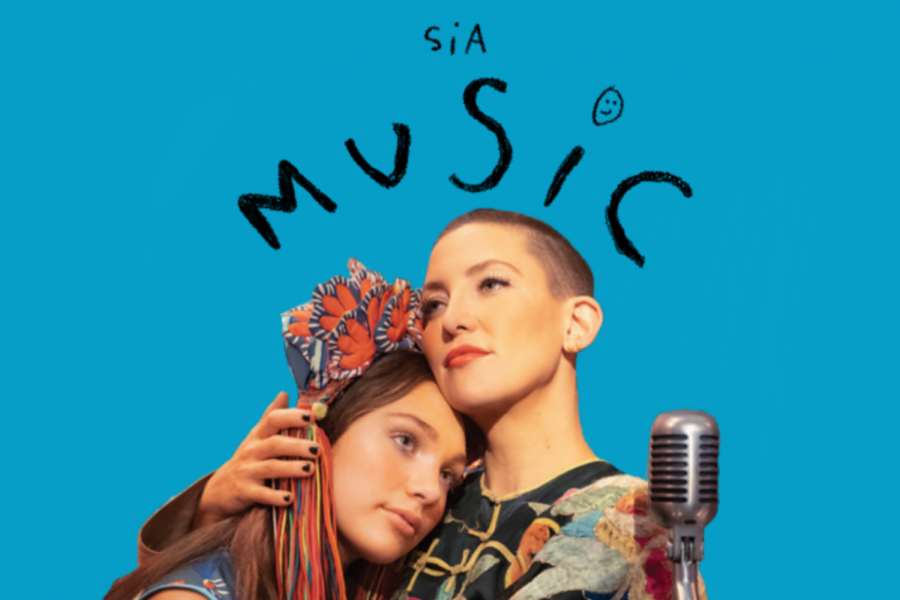 Sia's "Music" film: A misguided view of the autism community
The movie may seem like a good representation of the autistic community, but is it really?
March 29, 2021
Sia Kate Isobelle Furler, better known as Sia, released her first movie on Feb. 10, and it was not as successful as predicted. It has an 8% Rotten Tomato rating.
With a star-studded cast including Maddie Ziegler as Music, Kate Hudson as her sister Kazu, Leslie Odom Jr as the neighbor and love interest, and Sia in surprise appearances throughout, this movie had a $16 million budget and made about $600,000 so far since its release. 
Why was "Music" such a massive fail? In part, it's because Music, the main character of the movie, is autistic. As shown in the previews, Kazu, Music's sister, has to take care of her after their grandmother dies. Kazu struggles with a drug addiction, along with selling drugs, and from what is gathered in the previews, she isn't prepared to take care of a young, nonverbal autistic girl. 
From the outside, this movie might be an excellent way to touch on and have great conversations that aren't happening about the autistic community. Still, Sia's movie, unfortunately, went the other way.
She worked with a known autism hate group, Autism Speaks, to get her information for the movie. Autism Speaks, among other things, only gives 4% of their budget every year towards helping individuals with autism, claims to represent autistic people while at the same time wishing they were never born and spreads only fear about autism.
When confronted about using them as a resource, Sia said she "had no idea it was such a polarizing group," according to Variety. Sia said she pulled her cast through social media, and she and Ziegler already had a "special bond" from Ziegler dancing in Sia's hit music video Chandelier. 
Although Ziegler is 18 years old now, at the time of filming the movie, she was only 13 and 14 years old, which means at that time, she has no say in what she gets to do in a film—the director, otherwise known as Sia—has complete control over what her young star is doing. To prepare for the role, she watched YouTube videos of autistic children having "episodes" that their parents had filmed and then posted, which presented a whole other problem.
Ziegler knew even at 12 that she would be playing the role, saying in an interview with David Wilde that "as much as I was so scared [to make this movie], I really felt like I could take on this character for some reason even though I had no connection to it." 
In one of Music's "episodes," Ebo Odom (Leslie Odom Jr.) lays down on Music in an attempt to calm her down, while a panicked Kazu watches for the sidelines. "You're not hurting her?"
"No, I am crushing her with my love!"
Restraint during an episode is a "widely debated method," said Johnny Oleksinski of the NY Post, and can potentially harm or even kill the person. It is shown a few times throughout the movie and even during the movie's trailer. Not only is this a wrong way to calm your child during an episode, but it also can be triggering for people who have gone through this themselves. 
Sia also allegedly "tried working with a beautiful young girl, nonverbal, on the spectrum, and she found it [filming the movie] unpleasant and stressful. So that's why I cast Maddie."
Sia's got a lot of backlash for this comment, especially on Twitter, when someone tweeted her saying, "…. we all said we could have acted on short notice. These excuses are just that- excuses. The fact of the matter is zero effort was made to include anyone who is actually autistic." To that, Sia replied, "maybe you're just a bad actor." This tweet is very insensitive and offensive for many reasons. An actor decided to tell Sia what she did wrong with her movie, and instead of a polite reply back was met with a comment by the movie's director herself.  
Not only does this degrade the autistic community, but it also paints Sia in an even worse light. After this controversy, her Twitter account was suspended. 
The movie's cast, however, did not seem to find much fault in the final product. Hudson was nominated as best actress in a motion picture – musical/comedy at the Golden Globes 2021 and said in an interview that "(This movie) couldn't be more timely…We're all different, but we all have the capacity to love each other."
While this may be true, the movie could have gone in a different direction, teaching viewers how to help the autistic community instead of harm and mock it. The movie is also full of, according to Sia, what goes on in Music's head, which is full of bright, flashing colors and crazy scenes that even cause a non-autistic person to become overstimulated.
Instead of celebrating autistic people and their help to society, Sia's movie degrades them and mocks them in a way that, in the twenty-first century, should not even be allowed past the drawing board. 
Leave a Comment
About the Contributor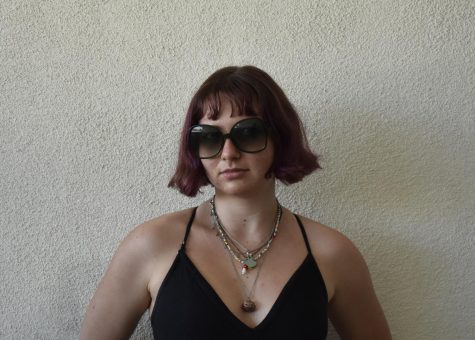 Skyler Martin, Arts Editor