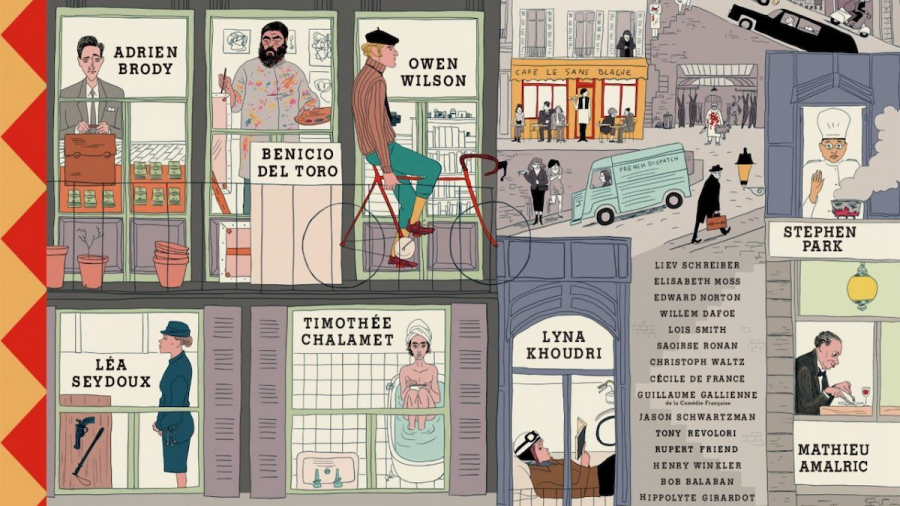 Photo Courtesy of Searchlight Pictures
"The French Dispatch" Preview: A Nonlinear Voyage
The new feature trailer expresses potential for another Wes Anderson classic
October 8, 2021
On Oct. 22, 2021, "The French Dispatch" will be coming out in theaters nationwide. This will be the 10th feature film by acclaimed director Wes Anderson, and the trailer of the movie reveals one of the most sparkling ensemble casts that we will most likely see for the year including Adrien Brody, Benicio Del Toro, Tilda Swenton, Timothée Chalamet, Bill Murray and Owen Wilson. 
The film's plot revolves around three different storylines, each centered around the French Foreign Bureau of a fictional Kansas newspaper that is producing its final issue. The first plotline focuses on Arthur Howitzer Jr., who transformed a series of travelogues into "The French Dispatch" magazine, which is said to be a factual weekly report of world politics and stories of human interest. The plot also follows Moses Rosenthaier (Benicio Del Toro), a prisoner who is one of the most skilled artists of his time, and Julien Cadazio (Adrien Brody,) who wants to buy one of Rosenthaier's art pieces. 
Story number two follows a group of kids who, craving freedom, rebel against their tyrannical government. Last but not least, the third story revolves around Lieutenant Nescaffier, a renowned chef known for his "police cooking," another way of saying he feeds the mouths of all inmates. 
I've set my expectations quite high for this movie. I've been a fan of many other Wes Anderson films such as "The Grand Budapest Hotel," "The Royal Tenenbaums" and "The Fantastic Fox," especially due to the colorful set designs and unpredictable story plots. Additionally, the film opened to positive reviews at the Cannes Film Festival, receiving a nine minute ovation and an 84% Tomatometer score on Rotten Tomatoes. 
"The French Dispatch" will definitely have some competition at the box office, considering it comes out in the same month as "No Time to Die," "Venom: Let There Be Carnage," Halloween Kills" and "Last Night In Soho." Nonetheless, I expect this movie to make a big splash at the box office and become a positive addition to the filmography of Wes Anderson.
Leave a Comment
About the Contributor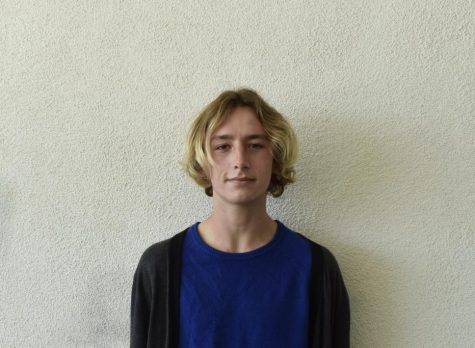 Cooper Hamann, Staff Writer