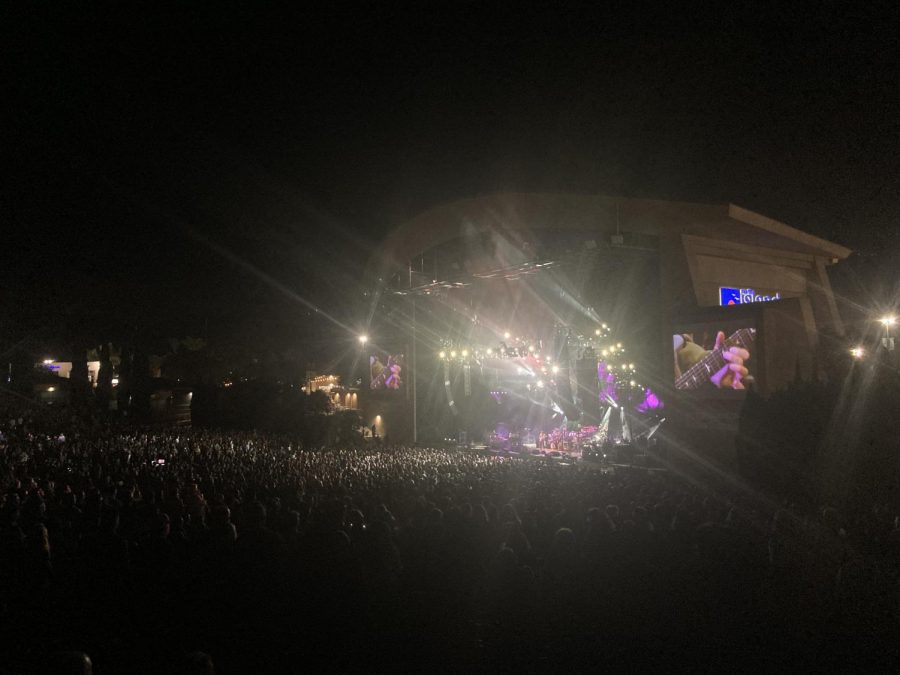 Photo courtesy of Skyler Martin
Concerts and COVID-19
Dead & Company, along with other bands and tours, require more than a ticket to get into shows
November 30, 2021
On Oct. 27, Dead & Company paid homage to the Grateful Dead on their fall tour, stopping at the North Island Credit Union Amphitheatre in Chula Vista. Dead and Company has been touring since a reunion show in 2015 brought together Grateful Dead's Mickey Hart, Bill Kreutzmann, and Bob Weir. They later recruited musician John Mayer, Allman Brothers' bassist Oteil Burbridge, and Fare Thee Well and RatDog keyboardist Jeff Chimenti. The band celebrates the Grateful Dead's long, strange trip, stretching from 1965 to 1995, performing for Deadheads all over the world. The Dead, along with other jam bands like Phish, the Allman Brothers and Widespread Panic, are known for their tours stretching on for months, with dedicated followers "touring" with the band. 
Due to the COVID-19 pandemic, all concerts and tours were put on pause due to safety concerns. With large numbers of people getting or already vaccinated, concerts have come back full swing, including Dead & Co.'s first tour since Jan.19, 2020. The tour started out on Aug.16, in Raleigh, North Carolina, and ended with a three-day show at the Hollywood Bowl on Oct.31. Despite there still being a global pandemic, none of the shows resulted in a COVID outbreak. 
The concert didn't require masks, but at the security check there was an extra step- a vaccine check. People who weren't vaccinated were required to provide a  "negative test result within 48hrs of [the] event to attend select dates of the tour." The pit was only allowed for guests who could show a proof of vaccination. COVID tests were not enough to be able to get close to Mayer and Weir. For unprepared fans, "a limited number of COVID tests" were available. "Schedule your 15-min test, show up at your time & proceed to the designated testing area," Dead & Company posted on Twitter. "Your results will be uploaded to your phone so you can enter the gates with proof of a negative test!"
The surge in tours coming back isn't going to stop anytime soon. Harry Styles' Love: On Tour, spanning from Sep 4. to Nov. 28, was canceled in 2020, but came back this year to sold out arenas around the country. Seniors Natalie Hernandez and Nadia Garcia recently bought tickets to see popular K-Pop group BTS at their Permission to Dance On Stage Tour. When asked if they had any reservations about going, Hernandez said that she is "a little worried, but that's why I'm going to wear a mask and take hand sanitizer. One of the reasons I'm going is because I'm vaccinated." Garcia agreed, adding that she "paid a lot of money for that ticket," so despite being worried about COVID, she's "still going." 
Many concerts and tours are also being announced, including Tyler the Creator and Justin Bieber in February. Requiring vaccines or a negative COVID test will guarantee a safe, stress-free and fun time for everyone at the concert.
Leave a Comment
About the Contributor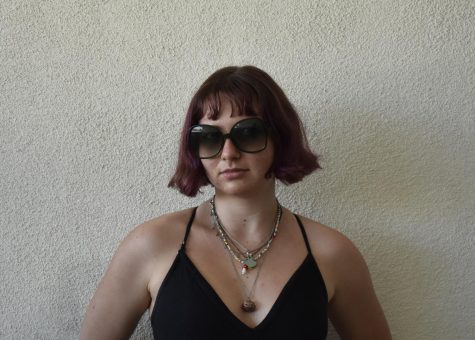 Skyler Martin, Arts Editor