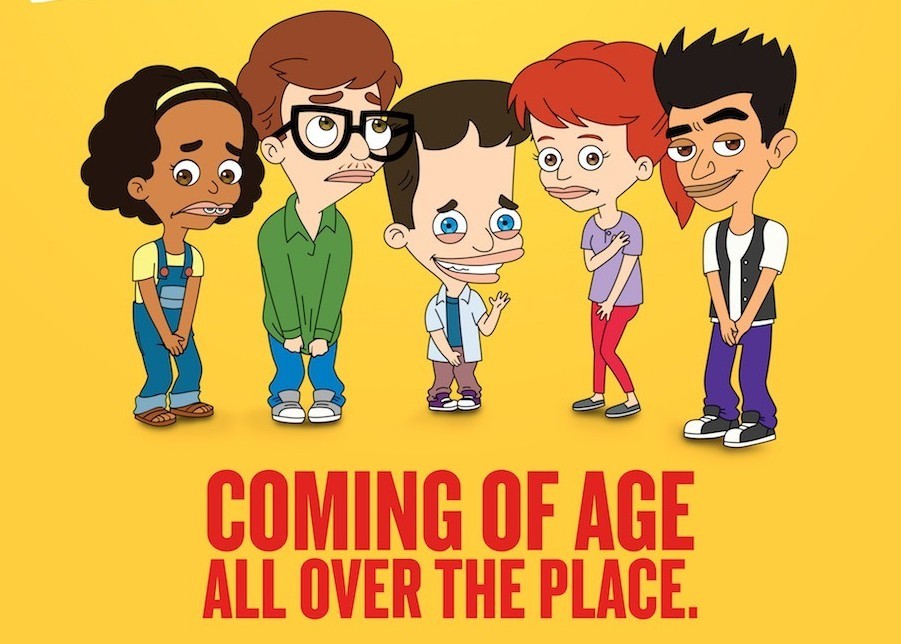 Comedic problems: "Big Mouth" Review
Hormone monsters and depression kitties take over Netflix
December 23, 2021
Have you ever felt overwhelmed with growing up? Well, then the hit cartoon "Big Mouth" is the show for you. Created in September of 2017 by  Nick Kroll, Andrew Goldberg, Jennifer Flackett, and Mark Levin, this five season series is all about puberty. It features multiple characters, the main few being Nick Birch (Nick Kroll), Andrew Glouberman (John Mulany), Jessie Glaser (Jessie Klein) and Jay Bilzarian (Jason Mantzoukas), all who are in seventh grade (but later go on into eighth during the fifth season.) 
The show starts out with the main cast in a sex education course. It is the perfect scene to highlight that central theme of the show. This is when we meet Mori (also voiced by Nick Kroll), the hormone monster. Later in the show, we meet some of his co-workers: Connie and Mona, who are hormone monstresses. These two, along with other characters such as the Shame Wizard, the Depression Kitty and Tito the Anxiety Mosquito, wreak havoc in the kids' lives. It is a hilarious spin on the classic problems of adolescence. Of course, along with the adult humor, there are moments that are embarrassing, sad and everything in between. Even though the show is mostly laughs, some episodes can really take you for an emotional rollercoaster. For example, one episode is about Jessie realizing how messed up her life is. It throws her into a downward spiral, which is something many teens have to face.
Personally, I love this show. Once I started watching it, it quickly became my comfort series. There was so much relatable content that it was almost hard not to watch. I managed to binge every season within four days. Not the healthiest choice I've made, but it was worth it. The writers made sure to show every side of the characters and allowed me to put myself in their shoes. They personified problems so well that I could even see my own issues as the characters. The Shame Wizard has to be my favorite out of the "problem characters." Every episode he was part of was comically genius. His whole role is to make the kids feel ashamed of things they've done. However, he has a different  side. He wants to be cared for, but people have a hard time doing that since all he does is make the characters ashamed of themselves. 
On Nov. 5, 2021, the fifth season of "Big Mouth" was finally put on Netflix. In the fifth season, one of the previous background characters becomes more central to the premise. Ali (Ali Wong) comes to the forefront when she becomes the love-interest of one of the main protagonists. She isn't my favorite character, but I do like her quite a bit. Ali is one of the many LGBTQ+ characters in "Big Mouth." The queer population has relatively good representation in the show which I commend the writers on. Ali herself is pansexual, but there are also bisexual, gay, and lesbian characters. 
Overall, the beauty of "Big Mouth" is that everything teens think about is said out loud and explored. All of our problems and accomplishments are shown. The metaphors they use to show issues are the definition of perfection. Sure, it's through a highly inappropriate comedic show, but, in my personal opinion, that makes it all the better. It gives a reason to laugh at the problems that appear so central to our lives. Just writing this article makes me want to restart it. Perhaps I will.
Leave a Comment
About the Contributor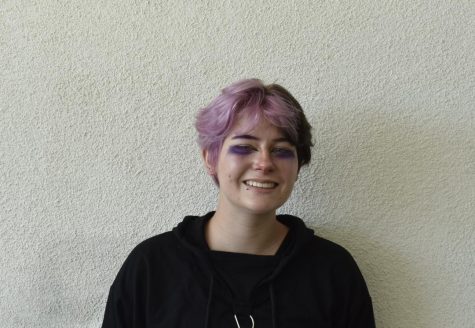 Dylan Ratcliffe, Staff Writer
You're letting your brain dial turn you fear volume up - Finn the human