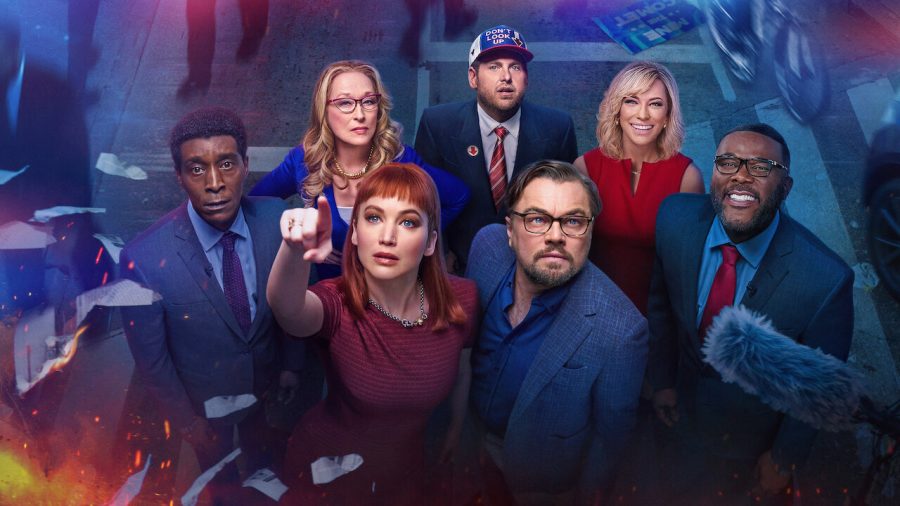 Don't Look Up
The Netflix original that is turning heads
January 19, 2022
With a new year comes new Netflix features, everything from classic comedic TV shows like Seinfeld or a drama like Downton Abbey. Many titles old and new are flooding in for Netflix subscribers everywhere. While many favored titles left the site, this winter a Netflix original released captivated audiences everywhere. The movie's cast list is what caught my interest- the movie features many big names, including Meryl Streep, Leonardo Decaprio, Jennifer Lawrence, Ariana Grande, Timothée Chalamet and Cate Blanchett-but that was not the only thing about the movie that caught the audience's attention. Released on December 5th, the Sci-Fi-satire film, Don't Look Up, broke the record for Netflix viewership on a new release. 
The movie explores the lives of scientists Kate Dibiatsky, played by Jennifer Lawrence, and her professor Dr Randall, played by Leonardo Decaprio, as they attempt and warn the world about a fatal comet headed towards earth. The real purpose and illusion to the threat of global warming was easily identified and helped the film gain even more popularity than the star-studded ensemble. While the main goal of the film was achieved, awareness about climate change spread rapidly; the strong messages conveyed were a bit extreme and seemed to relate to many other situations the world is in. I found the movie interesting as it draws attention to many flaws that humanity as a whole faces, ranging from the politicization of climate change to humanity's current focus-not on rational important things, but rather entertainment, fame, and the wealth of individuals. 
Though the movie can be "heavy handed" with its delivery, Rotten Tomatoes still gave it a 55% due to the way the film addresses "important" topics with "humor and heart." The movie provides more of a message than a piece of cinematographic art. Overall the film was not what I was expecting, but I found it interesting to watch and see what happened at the end and that it's important statement about awareness and intent was thoroughly conveyed through character development, story line, and emotion.
Leave a Comment
About the Writer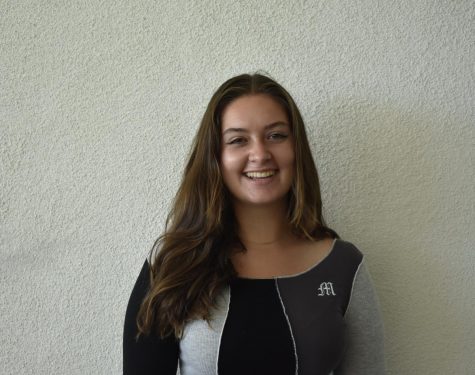 Kate Corcoran, Staff Writer