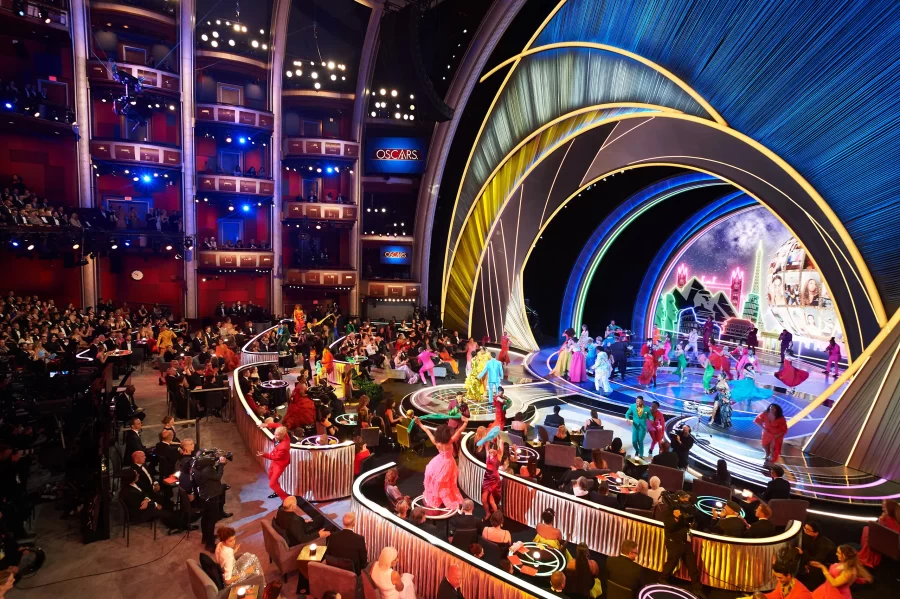 2022 Oscar Recap
We all know what happened, but here's what's actually important.
April 15, 2022
The Oscars have long been known as the most prestigious, impactful, and most authentic measure for art in the entertainment industry. Actora, directors, screenwriters and everything in between hope to someday be nominated, dreaming of standing upon the stage. This year's ceremony had its unfortunate moments, but also some amazing ones that should be remembered for years to come. 
Will Smith took the spotlight with not only his actions but also for his win as Best Actor for his performance in King Richard, and many other films and actors came through with historic wins in various categories throughout the program. 
Taking home Best Picture, telling the story of a Deaf family and their hearing daughter, CODA not only shares a heartwarming and inspirational narrative, but is a huge leap in visibility for the Deaf community and the differences they experience in life. Troy Kotsur's performance won the first Oscar for a Deaf actor, dedicating his win to the Deaf and disabled communities, holding his award high while saying; "this is our moment." Additionally Siân Heder won for Best Writing for an Adapted Screenplay for her work on CODA. While only being nominated in three categories, CODA and the people behind it showed how powerful their film was by winning all of them, a huge moment for what was viewed as a smaller film. 
Another movie that swept through categories was Dune, the first movie adapting Frank Herbert's 1965 science fiction classic. The evening was a huge success for the cast and crew, taking home gold in Cinematography by Greg Fraiser, Editing for Joe Walker, Music Score by Hans Zimmer, as well as Production Design, Sound Design, and Visual Effects. Taking home six Oscars is a tremendous accomplishment, and all eyes in Hollywood will be looking toward the sequel in October of 2023. 
The Eyes of Tammy Faye told the story of Tammy Faye Bakker, a 70's and 80's televangelist icon.  Jessica Chastain won best actress in a leading role for her portrayal of Faye, and the Makeup and Hairstyling team took home the Oscar for their work behind the camera as well. 
Animated feature film Encanto won in its category for the lighthearted showing of authentic Colombian culture with a bit of Disney magic sprinkled in. Additionally, Animated Short Film went to The Windshield Wiper, a philosophical take on the struggles of love in the 21st century portrayed through a series of beautiful vignettes. Disney also enjoyed its second win of the night with Cruella, the costume design team taking home the trophy for their work on set. 
Short Film in a live action medium went to The Long Goodbye, a powerful dystopian that raises the consequences of letting racism and hate speech prevail in the modern era. 
Documentaries this year were huge wins for the stories of African American culture and heritage. Summer of Soul, a feature length about the largely forgotten music festival of Black culture that happened just south of Woodstock in 1969, won Best feature length Documentary. The Queen of Basketball, a docu-short, tells the story of  Lucy Harris, the woman of color who scored the first Olympic basket by a woman and remains the only woman officially drafted into the NBA. 
The second West Side Story adaptation earned Ariana DeBose an Oscar for her supporting role performance, marking the first win for an openly queer woman of color. 
Japanese film Drive My Car won best international film for its narrative on the relationship between a widower and his chauffeur, addressing the struggles of moving on and the complexity of the death of a loved one. 
Best Director went to Jane Campion for her work on The Power of the Dog. This makes her the third woman to ever win the award in this category, and is now the second year in a row that this accolade goes to a female after the 2021 Oscars win of Chloe Zhao. 
The original song for No Time to Die earned Billie Eilish an Oscar to add to her Golden Globe and Grammy, making her the youngest person to ever win these 3 awards in less than 100 days. Finally, original screenplay writing went to Kenneth Branagh for Belfast.
The 2022 Oscars was a groundbreaking year for many films and actors that deserved each and every honor they received. It's important to keep honoring artistry, equality, and equity in the film industry, and keep focused on the amazing work done by everyone involved in creating the films beloved by America.
Leave a Comment
About the Contributor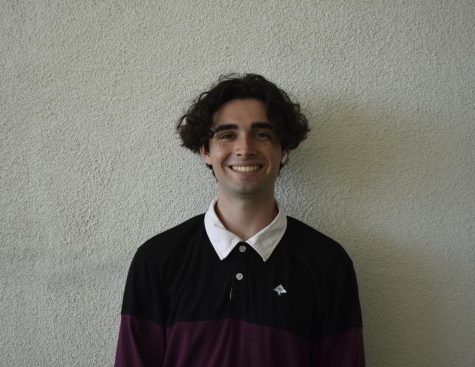 Andrew Sinclair, News Editor
whatever happens, happens