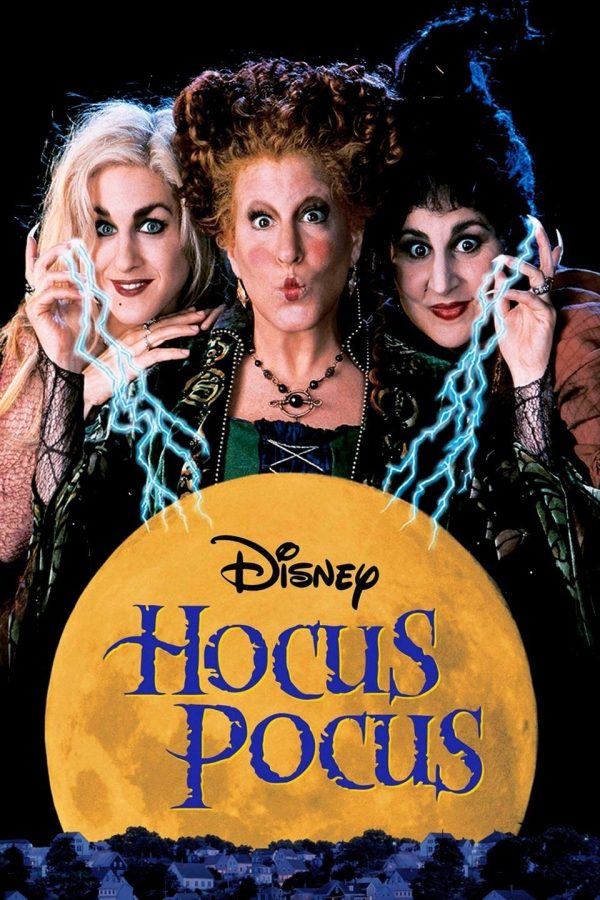 Best autumn movies and TV shows
The top six best things to watch during fall.
October 21, 2022
As stores fill up with pumpkin spice and the weather grows crisp, it's the perfect time to get cozy and turn on the TV. Here are six of our favorite fall movies and TV shows – in no particular order – for this season that are worthy of a fall rainy day binge.
"Gilmore Girls" is the essential TV show for a warm, comforting fall vibe. Well-known mother-daughter pair, Lorelai and Rory Gilmore, bring their charming, small town Stars Hollow to life with their lovable personalities and fall spirit. "Gilmore Girls" follows the story of Rory and Lorelai's relationship and focuses on topics such as young love, friendship, and family struggles. Despite the fact that the show finished airing fifteen years ago, it has accumulated a dedicated fan base, and many have fallen in love with the heartwarming mother-daughter duo. 
The "Nightmare Before Christmas" is a classic and an absolute must-watch to get into the Halloween spirit. The Disney twist on a classic Tim Burton story is sure to bring a smile to everyone's face, children and adults alike. The story follows Jack Skellington and his desire to leave his home, Halloween Town, after getting bored of the same old routine everyday. Since there are lands based on every holiday, Jack runs away and stumbles upon Christmas Town, discovering a whole new world of possibility. His consistent attempts to transform Halloween Town into a place more like Christmas Town eventually backfires, ultimately teaching him an important lesson of finding happiness in who you are.
"When Harry Met Sally" is a heartwarming autumn romance that follows two good friends who fear that forming a romantic relationship could ruin their bond. However, the film proves that the exact opposite is true, and Sally and Harry discover that friendship is a key factor of love. Along with the  adorable recurring romance, the movie is also very comedic and it takes place in New York during fall, so the setting is absolutely beautiful. "When Harry Met Sally" is a cheerful and timeless movie that should be watched with a pumpkin spice latte in hand. 
"Hocus Pocus" is an American fantasy comedy that sparks the Halloween spirit. The film follows the Sanderson Sisters, a trio of evil witches who cause chaos in the town of Salem, Massachusetts. Walt Disney Pictures' spooky but intriguing movie inspires witch costumes and festive decorations for Halloween.
What's more symbolic of fall than a night at a football game? "Friday Night Lights" is a classic American TV show that takes place in a rural town in West Texas. The show follows a high school football team, the Dillon Panthers, through their life during the  season. The show emphasizes teenage relationships, the struggles of high school athletes, family, friendship, and the close-knit community of a team. "Friday Night Lights" is the perfect show to binge on a fall night! 
There's no better way to get in the Halloween spirit than to watch a spooky TV show – like the classic psychological thriller

"

The Twilight Zone". Rod Stewart's twisted and imaginative plots are like no other in television history, and despite the fact that the show is old and black-and-white, it's still as chilling as it was during its prime. Each episode follows a different character who has entered a new dimension where their current reality shifts into something entirely different, leaving them a victim in an unfamiliar world of terror. Every story line is as unique and thought-provoking as the last, leaving the audience with many questions and fears about their own life. "The Twilight Zone" is the perfect gateway for the faint of heart who are ready to dip their toe into horror.
Fall is in full swing, and these movie and TV show recommendations are a staple in a warm and festive fall season. We hope you enjoy these classic films!
Leave a Comment
About the Contributors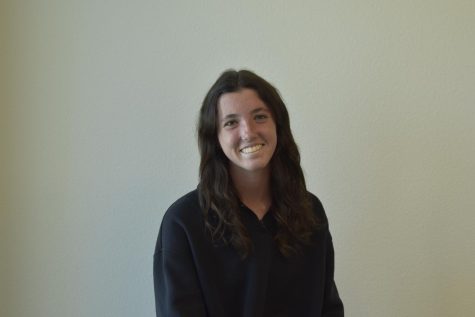 Brooke Stealey, Junior News Editor