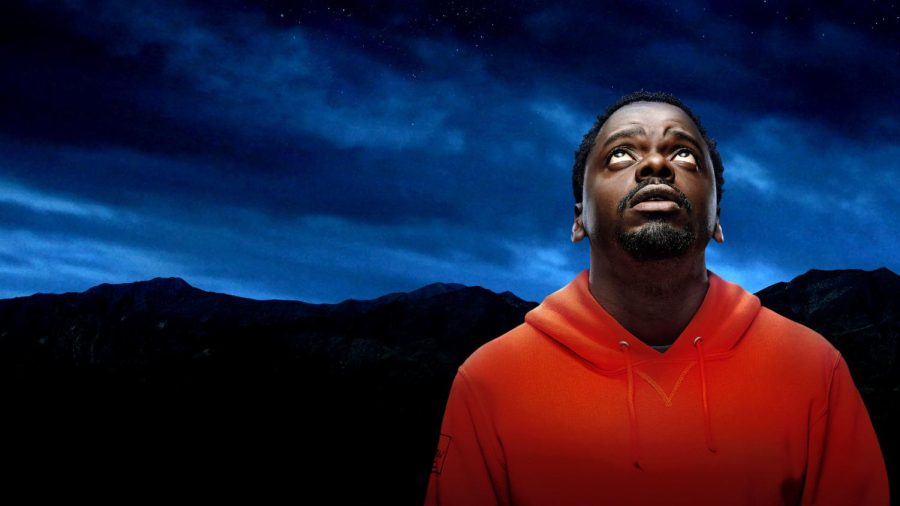 Comparing The Filmography of Jordan Peele
Peele's newest movie Nope fails to live up to the legacy of its predecessors.
October 31, 2022
Jordan Peele, an American comedian and actor made a surprising but successful debut in filmmaking with the 2017 horror movie Get Out. The film featured an African-American main character, Chris (Daniel Kaluuya), who makes a horrible discovery about his white girlfriend's parents: They are the leaders of a community that auction off young, healthy, and attractive black people and replace their brains with those of elderly white men and women, effectively trapping the souls of the African-American victims inside their bodies. 
Get Out, a brilliantly crafted psychological thriller, imagines a horrific version of how slavery could exist in modern times. The movie manages to capture all audiences because of its terrifying situations, disturbing dialogue, and utterly shocking surrealism.
At the 2018 Oscars, Get Out was awarded with four awards, including Best Picture, Best Original Screenplay, Best Actor, and Best Director. To top it all off, the highly successful film grossed roughly 255.4 million dollars and was well received by audiences.
In 2019, after the wild success of Get Out, Peele released his second film – Us. The movie follows a family who is chased by their barbaric doppelgangers, and it is later revealed that every human being has a monstrous counterpart that lives in an underground tunnel system with an ultimate goal to conquer the overworld.
Subjectively, Us managed to create a more complicated and imaginative plot when compared to its predecessor. Despite its positive reception and impressive revenue of 255.2 million dollars, it was not nominated for an Oscar. Us creates a plot of man versus (alternate version of) self, along with an overarching plot of society versus society. The difficulty of executing two arches while maintaining an easy to follow and entertaining plot as well as Peele did is immense. 
Perhaps the key difference when comparing Get Out and Us is that the first film is a masterful psychological thriller, while the second focuses on an underlying theme of psychological effects but the average viewer, however, is more likely to be captivated by the violence and physical horror in itself. 
To continue his endeavors in filmmaking, Peele created a third piece entitled Nope. I consider Nope to be a science fiction film above all else, as the plot focuses on a threatening and mysterious extraterrestrial force that lacks Peele's typical nail-biting level of horror. Nope – which has a highly confusing and detailed plot – follows a brother and sister who, while operating a horse ranch in an isolated desert, discover a U.F.O. that frequently visits their land. With the help of one horse, a couple of men, and hundreds of the wiggly inflatable men seen frequently at car washes, the family manages to save the world from this existential threat. 
Unlike Get Out and Us, Nope underperformed at the box office – it grossed 170 million dollars, nearly 100 million less than Peele's other films. While this supposed flop could be due to the fact that the film was overshadowed by the extreme popularity of summer hits – such as Top Gun: Maverick, Minions: The Rise of Gru, and Jurrasic World Dominion – it could also be due to its poorer ratings. Nope earned a score of 81% on Rotten Tomatoes as the critics' consensus and a less-than-stellar 69% as its audience score. Typically, a worse audience score than that of the critics demonstrates that the public is dissatisfied with the film. It can be inferred that, unlike Peele's other movies, his newest movie was received poorly by audiences… 
Overall, the idea of Nope is compelling, but the excessive details and complex storylines cause the characters and environment to feel one-dimensional, creating a world with lack of true emotion and relatability. While the movie is well-made and interesting, it cannot compete with Peele's other works in regards to their executions. But of course, Peele cannot be blamed for experimenting with a new style of filmmaking, and his potential still flourishes with a future of more groundbreaking tales to tell.
Leave a Comment
About the Contributor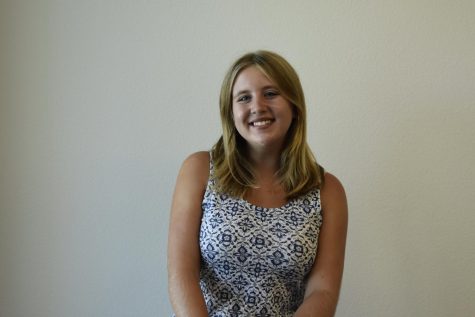 Taylor Belanich, Staff Writer
I don't like Taylor Swift